The days are the days of Corona, and it seems as if we've all been cast to involuntarily participate in a horror film.
I tried to think of a way to improve the atmosphere (if only slightly), because surely – there's only so much time one can spend reading about the progress of the pandemic?!
Optimists suggest patiently waiting for spring and the warmer days it brings, so it felt appropriate to inform you about the fashion trends that will characterize spring/summer 2020… Because masks, nylon gloves and white jumpsuits will no longer be in style, and it's best to stay up to date ;-)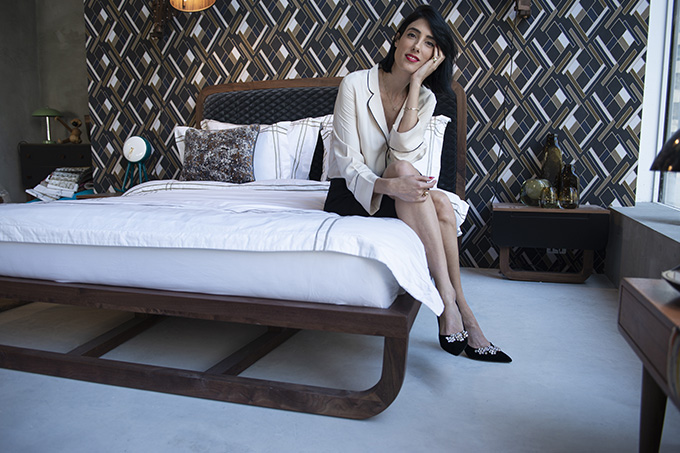 White on white
If you're going to wear white – here's how to do it right in spring/summer 2020: A monochrome white/cream look is a fashion trend that started last winter, and is expected to stay with us throughout the next season. White dresses and light colored looks were presented on the runways of the best fashion houses, among which were Alexander McQueen, Miu Miu, Loewe, Louis Vuitton and others.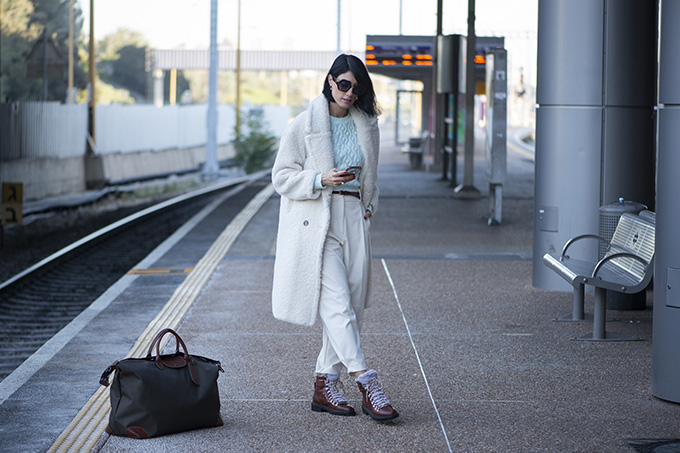 In the past, I had already shared a pearly look of this sort on my Instagram account, so this time I mixed things up by changing the color of the knit. However, those of you who want to follow the trend properly, will have to sport a light colored, monochromatic look – head to toe.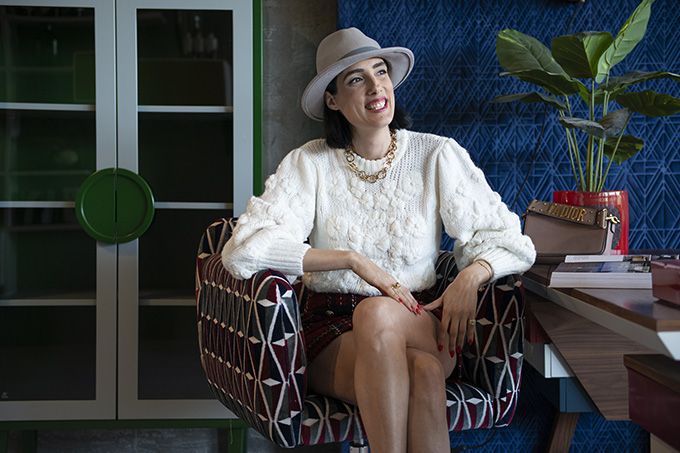 A useful fact to remember when combining items of the same shade: to provide the trend its uniqueness, it's best to mix items of different fabrics and to team up different textures and patterns, providing a diverse look despite the solid color.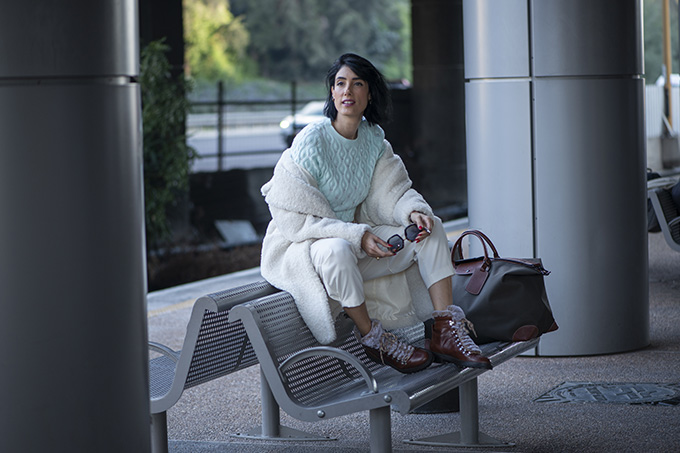 Neon Lights
Experiencing deja-vu? Rightfully so!
The neon colors that rushed back into our lives during winter 2018-19 refuse to say goodbye. It's not about one specific color ruling the spring/summer 2020 looks, but a series of "look at me" colors that blinded the runways.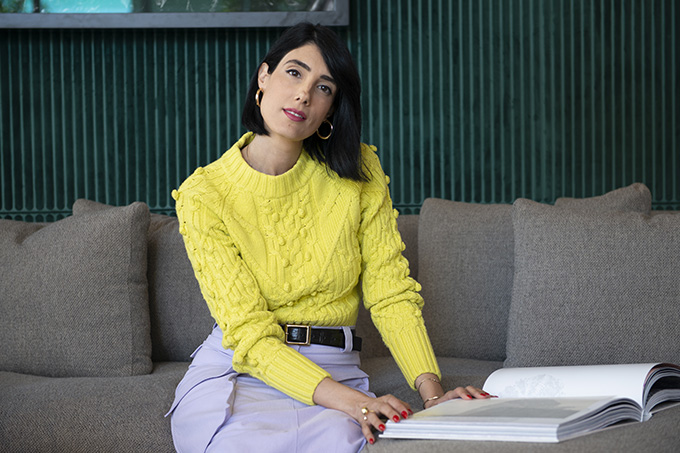 The luxury brand Valentino displayed visions in bright green, yellow and fascia, as did Victoria Beckham, Moschino, Jacquemus and many other designers.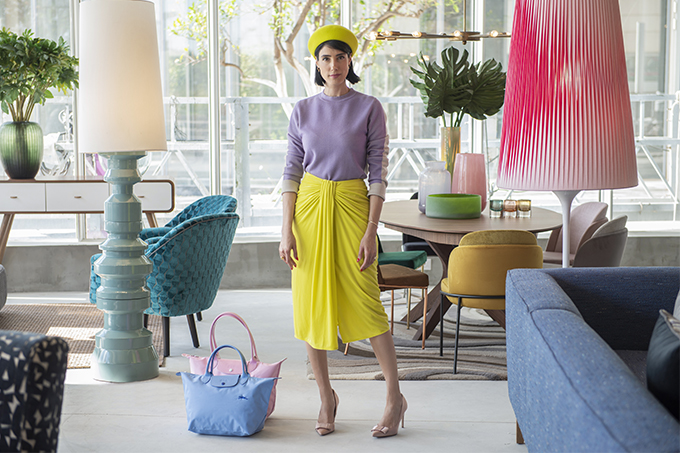 As for me, it's no secret that colors really "do it" for me, so I'll never miss out on an opportunity to play around with a bright, standout color.
But if I were asked to provide one tip for you, it would be – "balance". Unlike the white trend, in this case it's best to avoid a total look in monochrome. Touches of neon, combined with calm and peaceful shades, will get the job done and create a current look.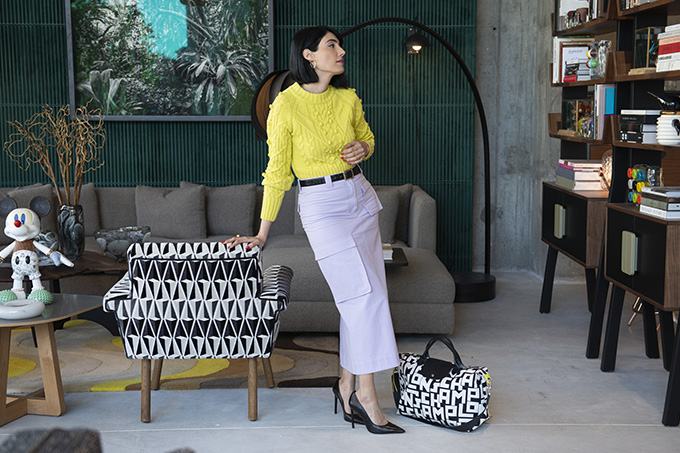 Business in Bermuda
Take note! Bermuda suits and Bermuda shorts in general, are the hottest trend during spring/summer 2020. Praise the Lord! There will be shorts available in stores that are office appropriate… Or appropriate after 40 ;-)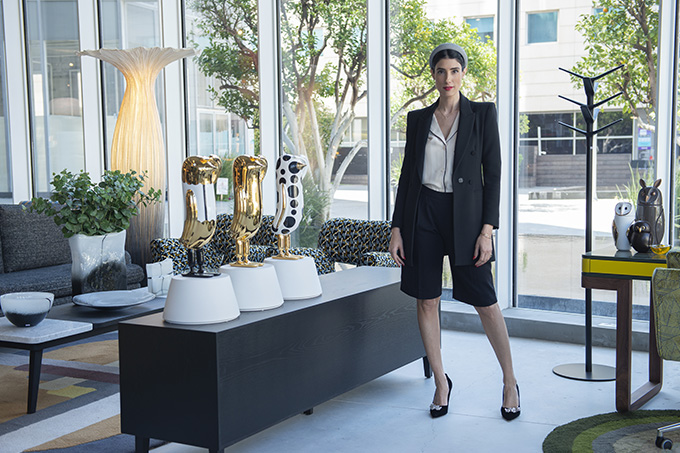 First signs of this blessed trend were seen several months ago, but judging by the looks that were shown on the runways recently, it seems that the plot twist is achieved by combining Bermuda pants with a classic tailored jacket – in the style of men's suiting – as presented by fashion houses Givenchy, Max Mara, Michael Kors and Salvatore Ferragamo.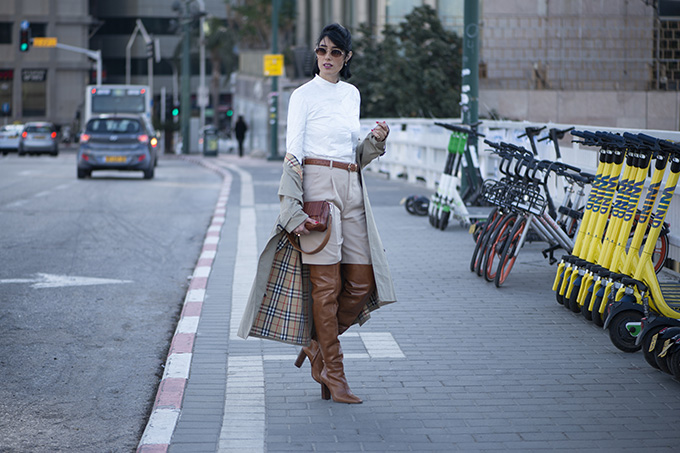 Just so we're certain we have all our terms in place: Bermuda shorts are knee (or a bit above the knee) length pants, with a wide – laid back cut, that were usually found – till now – in the menswear department.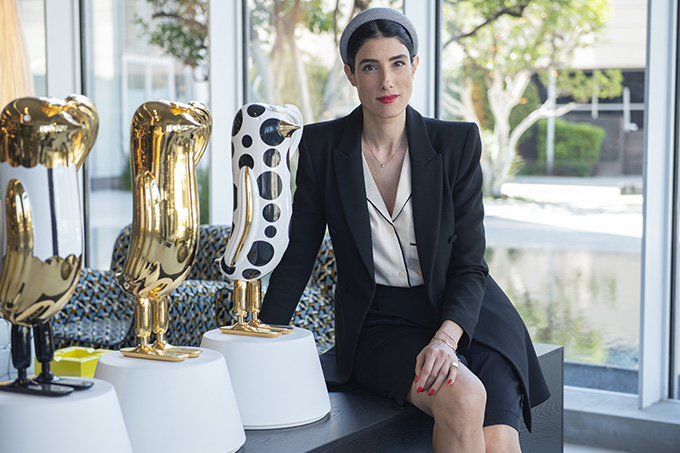 Its good to remember that unlike short-shorts, this is a style that could flatter long-legged ladies. So, if you've chosen to experiment with this conservative tailoring, its best to combine it with shoes that don't "shorten" your legs (like bootlegs or shoes with ankle straps) and to tuck your shirt deep in the trousers.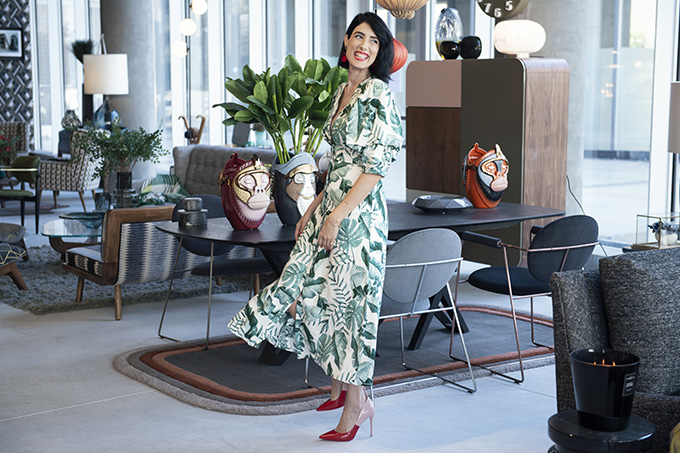 Aye Caramba!
So in the days after the Corona virus, when the skies are open again – the H&M capsule collection with Colombian designer Johanna Ortiz will be the perfect look for your summer vacation… I've already purchased two floral swimsuits and I just pray there won't be enough left for for all of you ;-)
The collaboration presents clothing items adorned with floral and exotic prints, in vibrant colors and super feminine tailoring, which are known to be Ortiz's style. Also, most of the pieces combine ruffles – which make the look both light and romantic.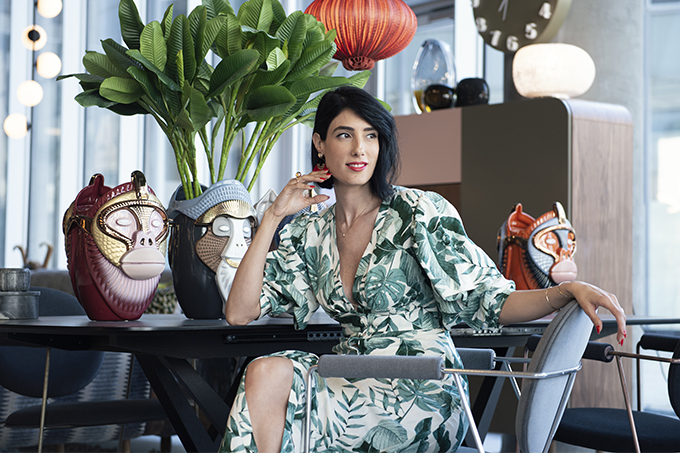 In short – there's reason to be optimistic. Somewhere in the horizon a happy and extra fashionable summer awaits us.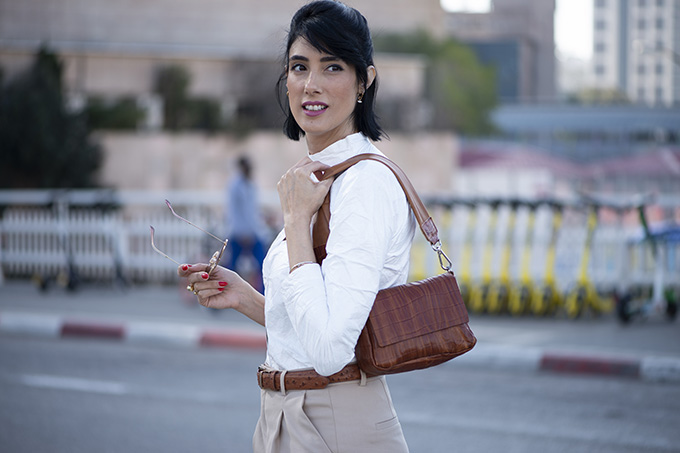 … Good luck to all those in quarantine and may the entire planet have a speedy recovery.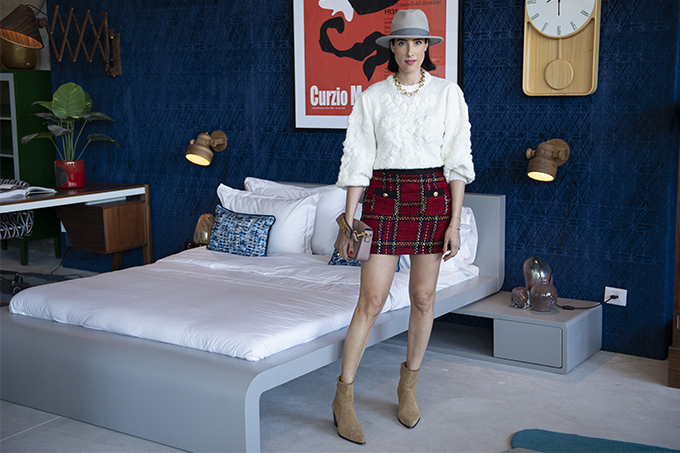 my outfits:
 H&M – yellow skirt & sweater \ floral dresses (h&m x Johanna Ortiz)
cos – yellow hat \ Purple knit top & skirt
daniella lehavi – brown bag
longchamp – bags
BURBERRY – trench coat
zara – black suit \ PAJAMA shirt \ white trousers \ light blue SWEATER \ brown boots \ white SWEATER \ camel BERMUDA pants \ pleated skirt
mango – white coat
BEAUTIFUL LOCATION BY: ELEMENTO DESIGN HOUSE
PHOTOGRAPHED BY: NIMROD KAPELUTO / HAIR & MAKEUP: LISHE