"What does she do for a living???" is probably the most common question I'm asked about Yael Kimelman – an influencer known as the blogger behind Life by B, who nurtures a photogenic Instagram account that's filled with cynical humor, has about 45,000 followers and most importantly – she's my friend!
When I reply to the question, explaining that in the "new world" – people combine a number of occupations according to their skillset rather than limiting themselves to one route only, at best – I receive a confused look, and at worst – odd sayings about the Y generation and the selfie culture. By the way, when you start discussing business models and revenue… How can I put it… The picture changes entirely ;-)
So, I decided to invite Yael Kimelman to an indulgent brunch at Claro restaurant – as bloggers do – to set the record straight regarding all things concerning "new world people", who maintain an oh so photogenic life and diverse career – all via their cellphone.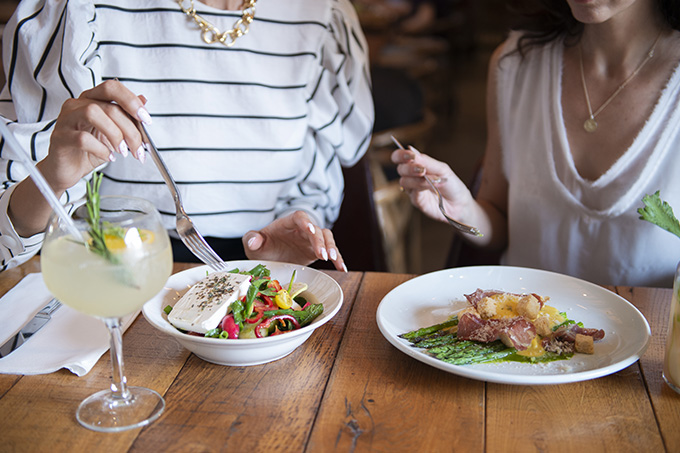 I can't remember exactly how the connection was made between Yael and myself. I suppose it was in one of the many blogosphere events, several years ago. The very moment I met her, I realized Yael brings something different to the table – right from the start, she spoke openly and honestly about every subject (a rare occurrence in our filtered world), and despite the kick-ass, no bullshit image she carefully nurtures, I was pleased to discover a warm, sensitive woman, sharp and talented, with a soviet work ethic and uncompromising precision (… sorry if I'm ruining your image, babe).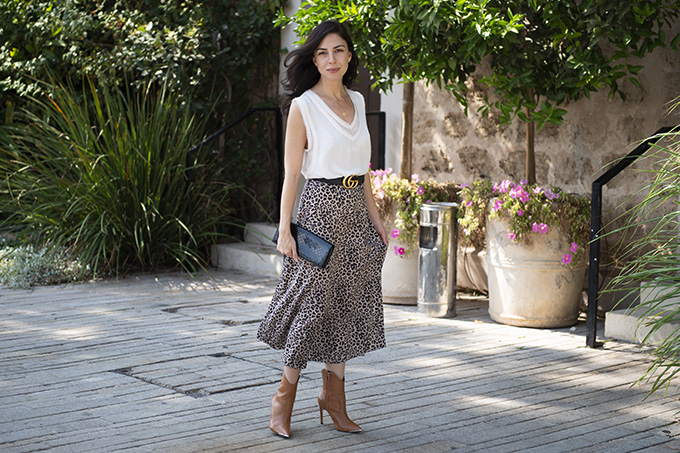 Over the years, Yael and I have collaborated in a number of commercial projects. Today it sounds obvious, but there were times when collaborations between influencers were  considered unusual and unacceptable. Today, Yael edits and translates all of my content to English (you didn't really think I have time to do everything myself, did you?), and lately was revealed as a true angel, when she accepted my request and temporarily joined our office's marketing team.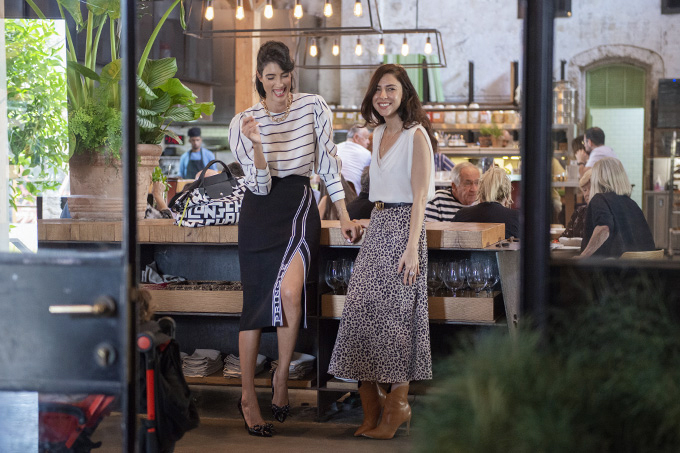 So, where do we find you every morning at eight thirty?
 "Finishing up my 3rd cup of coffee and getting ready for yoga".
What's the meaning of the name "Life by B" and "what do you do for a living???
" "B" has been my nickname throughout adult life (I'll leave it up to you to guess what it stands for), therefore "Life by B" is basically my take on life – via humorous storytelling and aesthetics.
As for the million-dollar question – Apart from creating digital content as a social media influencer, I help businesses and professionals sharpen their media presence by tailoring marketing strategies and creating various forms of bespoke written and visual content… All in English. Additionally, I work as Hebrew/English translator".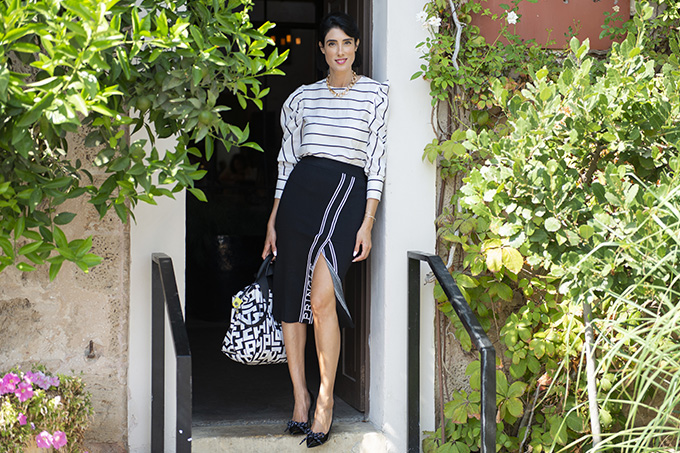 If you weren't an influencer and content creator, you'd surely be?
"An anchorwoman. The 8 o'clock news wouldn't know what hit them ;-)"
What are the three things every person who wants to combine several occupations needs to consider before they start?
1. "Start by mapping out your goals and fields of interest, and determine the angles you'd like to pursue".
2. "Confidence is key, as you're about to become your own boss, PR specialist, talent agent and cheerleading team. Think of how to best present yourself and what you do – remember that in the new world, you're constantly marketing yourself through your social media assets, and it's very important to portray a sharp, knowledgeable image".
3. "Be patient. Creating your own, individual route takes time and requires a lot of perseverance. Stability won't be available from day one".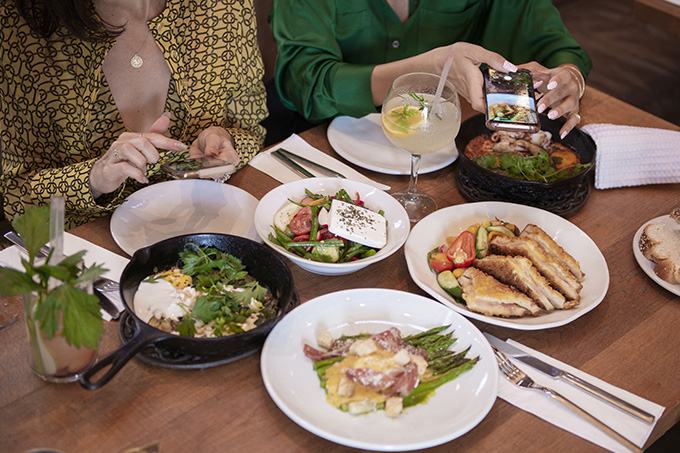 One of the most prominent characteristics of the new world is that geographical borders are irrelevant to your personal development and everything is very accessible. That said, a lot of us avoid making a step or taking initiative due to fear and insecurity regarding their English.
As a native English speaker, do you have any tips for dealing with insecurity in writing and participating in professional discourse?
"Do your homework :-)
Meaning – study the field, search online for related content and become accustomed to the relevant terminology. Learn from how your international peers express themselves, and utilize in a way to best present your unique personality & endeavors".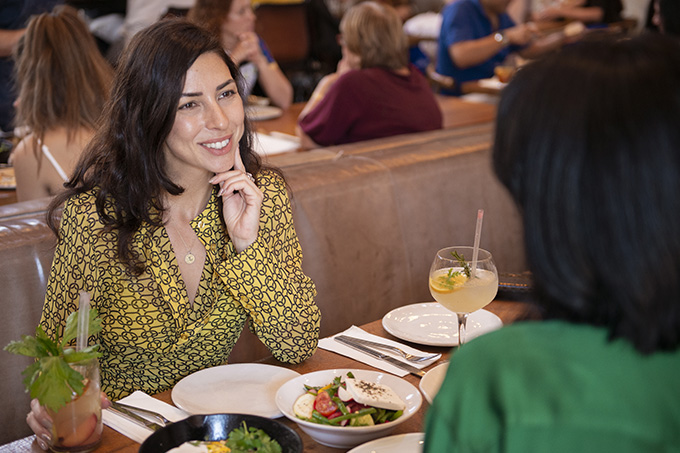 Making a living from creating content for social media – possible or presumptuous?
 "It is possible, but requires flexibility. Israel is a small country and an even smaller marketplace. If your income relies solely on creating content for social media as an influencer – take into account that you may be forced to compromise between your carefully portrayed image and the clients you're willing to promote. It's a very tricky balancing act"!
Now that we've revealed some secrets, let's get back to the web to continue having a good time ;-)
Wishing you a wonderful day!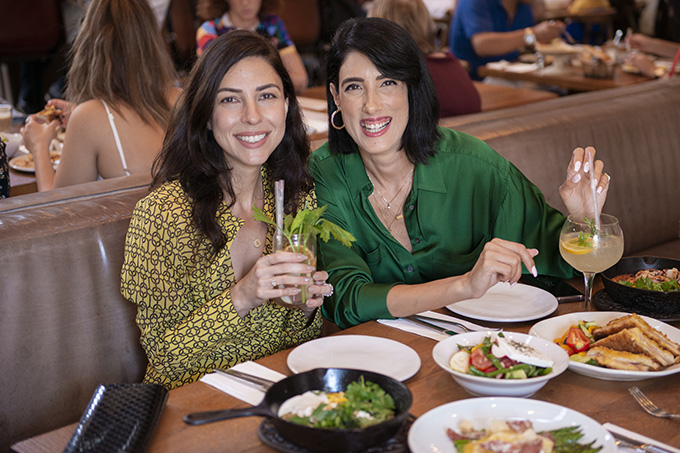 thank you yael kimelman ❤ it's always a pleasure seeing you!
 thank you claro tlv for the stylish and Delicious brunch
 my OUTFITS – shirts: zara / skirt: H&M / bag: longchamp / heels: burberry
 yael's OUTFITS – PERSONAL COLLECTION
PHOTOGRAPHED BY: NIMROD KAPELUTO / HAIR & MAKEUP: LISHE