Knitting, people! Knitting!
No, I'm not talking about a sweater or a pair of socks your grandmother knitted for you. I'm also not referring to a tablecloth or crocheted curtains. I'm talking about coarse woven carpets, bean bag chairs, a swing and an array of products – woven in brilliant colors, using traditional technique and with style you usually encounter in top design magazines.
That's what my morning with IOTA looked like – a big surprise.
And hey – what do you know! Turns out I'm pretty good at knitting :-)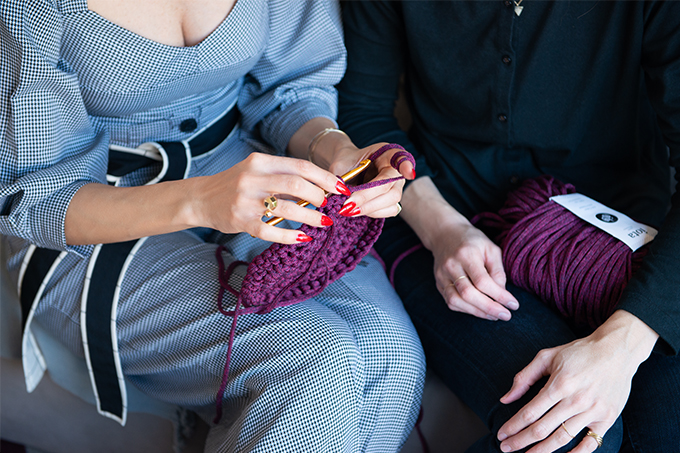 I'm already well-known as a "grandma", but what are the odds of finding more women who are willing to take on the knitting challenge?
Turns out it was pretty simple. One short phone call to my talented friends – Ray Segev, Shantih Gidron, Yael Kimelman and Sefi Erlich – and within minutes, I had a high-end knitting party organized with a group of creative women.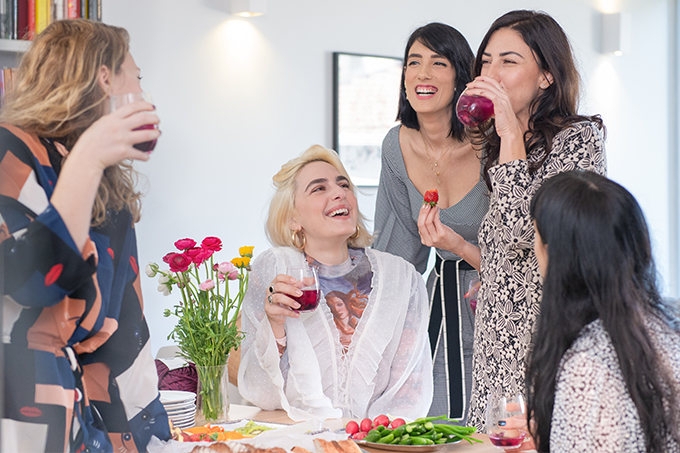 On a wintery Friday morning we were invited to the lovely home of Tal Zur, IOTA's Creative Director and Head of Design, to hear about the brand and it's important social activity, and to learn how to knit a hand-bag – created with our own two hands.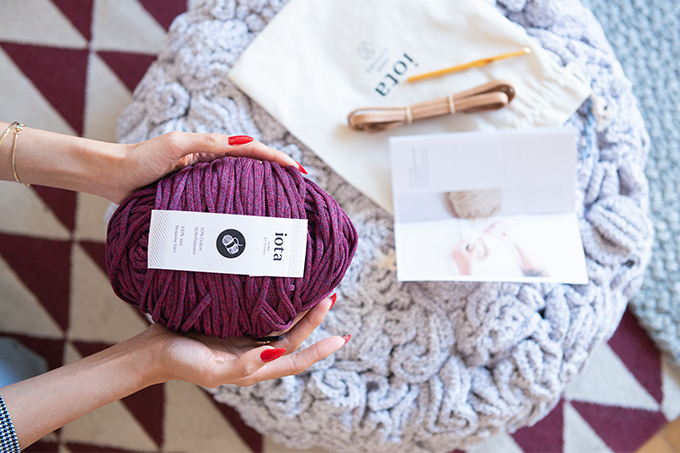 There, we met Noa Curiel – The brand's Product designer, and Shiri Shenhav – IOTA's knitting parties' organizer, who taught us how to knit in approximately 3.5 minutes (I'm totally serious!).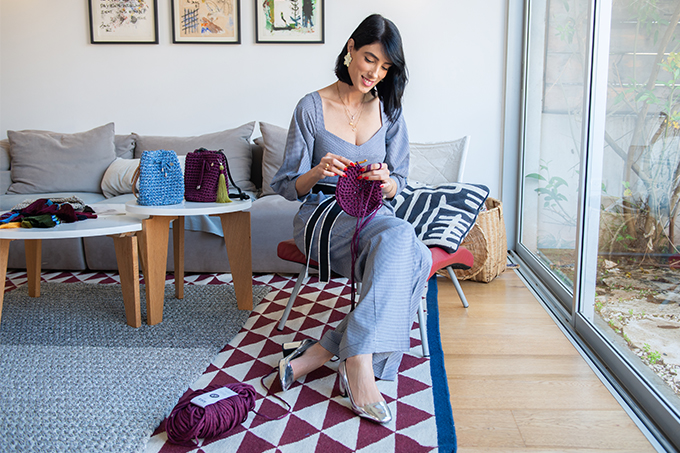 A quick word about the brand – IOTA is a social Textile based Furniture Design Brand, founded 4 years ago by Shula Moses and Tal Zur. The brand's objective is to provide work, under fair wage to unemployed women.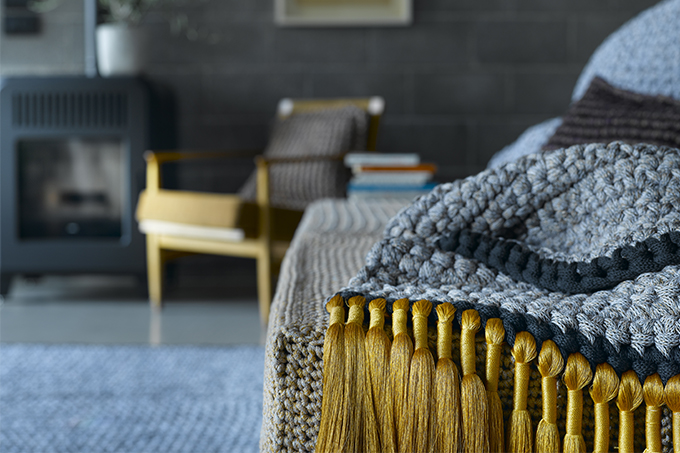 The IOTA team teaches these women the skill of knitting and supplies work for them – enabling them to hand-knit the items in the comfort of their own homes.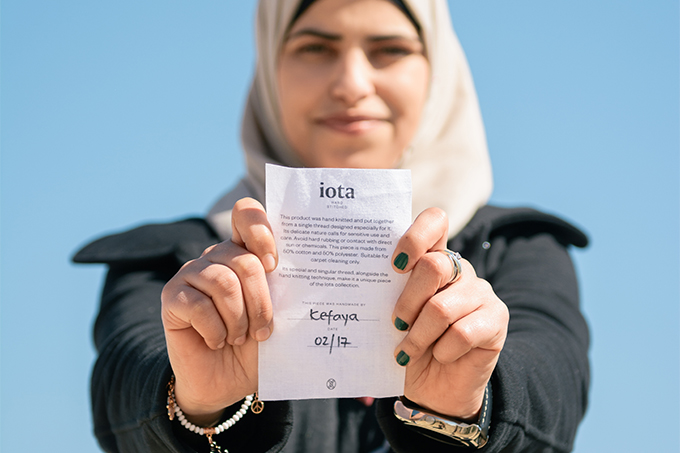 So yes, the word "knitting" is frequently attributed to an outdated, archaic tradition, but don't let that fool you! IOTA has received raving reviews from magazines and leading design exhibitions around the world. And if that's not enough – the brand was chosen by Peugeot, to create unique carpets for its state of the art concept cars.
The products are made using unique textile, designed by the company and created exclusively for IOTA, making it unavailable anywhere else and an inseparable part of the brand's identity and language.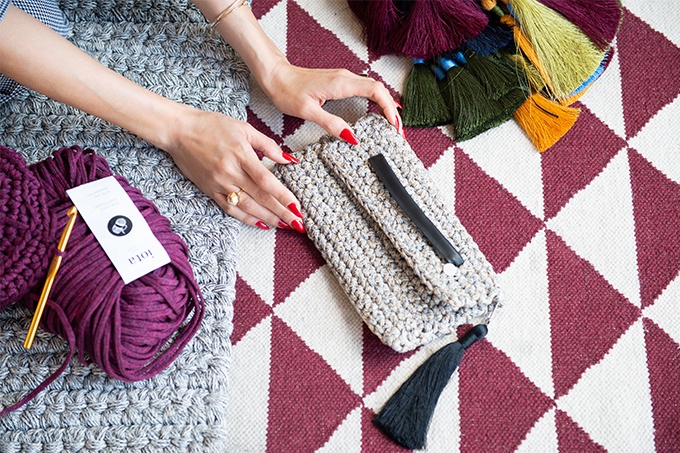 I don't know about you, but knowing that an item or piece of furniture was hand knitted especially for me, by a brand that promotes and empowers women – touched my heart. Particularly, understanding that there are Bedouin women in Hura, or Syrian refugees in Turkey, who are able to provide for themselves and empower their social status through handicraft.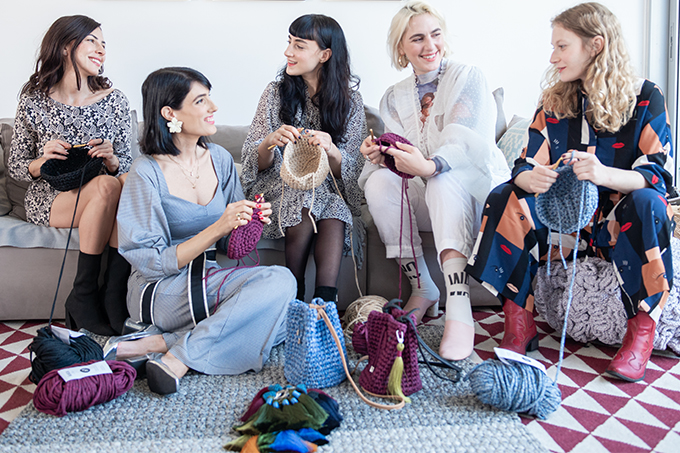 To bring the audience closer to the tradition of knitting (because between you and me, most of us have already forgotten what handicraft is – apart form flipping through channels with the remote or scrolling down your smartphone's screen), our friends from IOTA organize knitting parties for men and women who are interested in trying out this handicraft, and meeting new people with shared interests.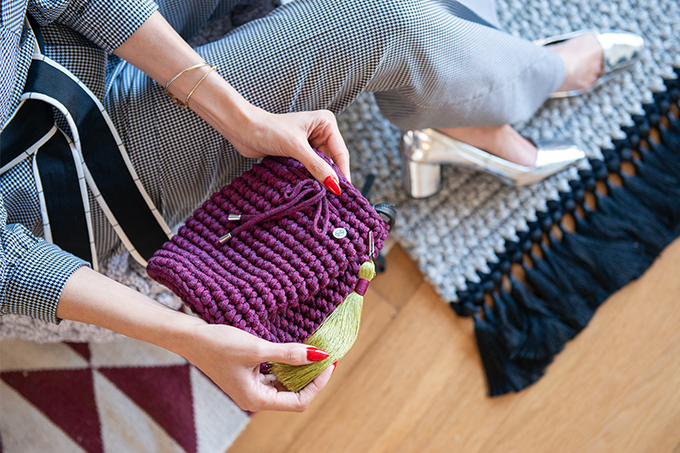 I must admit that after a few minutes of experimenting with a crochet hook, I found that knitting is the new Yoga! There's something so relaxing about repetitive motion, allowing your mind to detach from your surroundings, your daily thoughts and worries and to make time for a moment of true bliss. A form of meditation, if you'd like to call it that.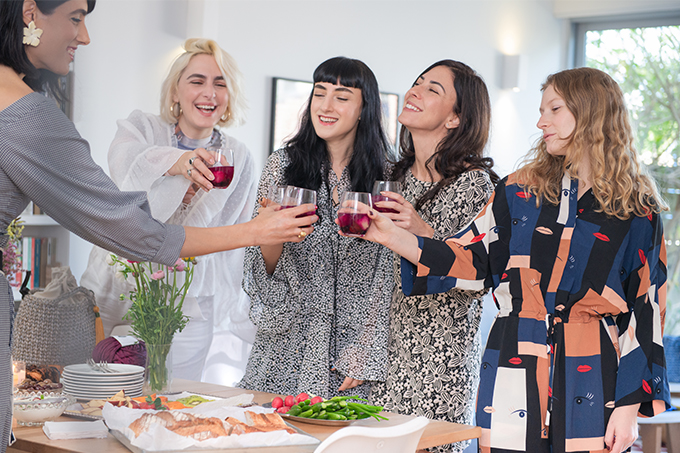 I hope I gave you the urge to challenge your creativity, because as far as I'm concerned – lounging around and knitting would totally be a dream right now.
Have a wonderful day!
Thank you IOTA PROJECT 
My beautiful friends – Ray Segev, Shantih Gidron, Yael Kimelman and Sefi Erlich
outfit by sabina musayev
PHOTOGRAPHED BY: NIMROD KAPELUTO, Ronen Menagen , VIA TOLILA