I don't know which social circles you hang out in, but one look at my friends will testify that they belong to the "Venus's (Hebrew: Noga) women" club – Opinionated career women, leaders and influencers in their industry, with keen fashion sense and fine taste (how could it not be?!).
I decided to expose the ladies of this secret club, my source of inspiration, in a series of posts. After all, Eight Thirty is not just my hour. Allow me to introduce Noga Plotnik – The head of Public Relations for Castro and Yves Rocher's marketing manager – a French cosmetics and beauty brand, mother to Romi and Michael, wife to Ohad (… only god knows how she lets him interview Hamas operatives on a daily basis) and president of the club "Blondes have more fun".
I met Noga in high school, so for more than 20 years she has held the key to my heart and my deepest secrets. She serves as my right hand woman (even though she doesn't always feel it), a Chairman to my Audit Committee and an ambassador of goodwill. But more than anything, she is a very good friend of mine. A type of friend that would come to a photoshoot with her 2 kids (one sick) and mom is on babysitting duty because the husband flew to survey a disaster area, only not to disappoint me.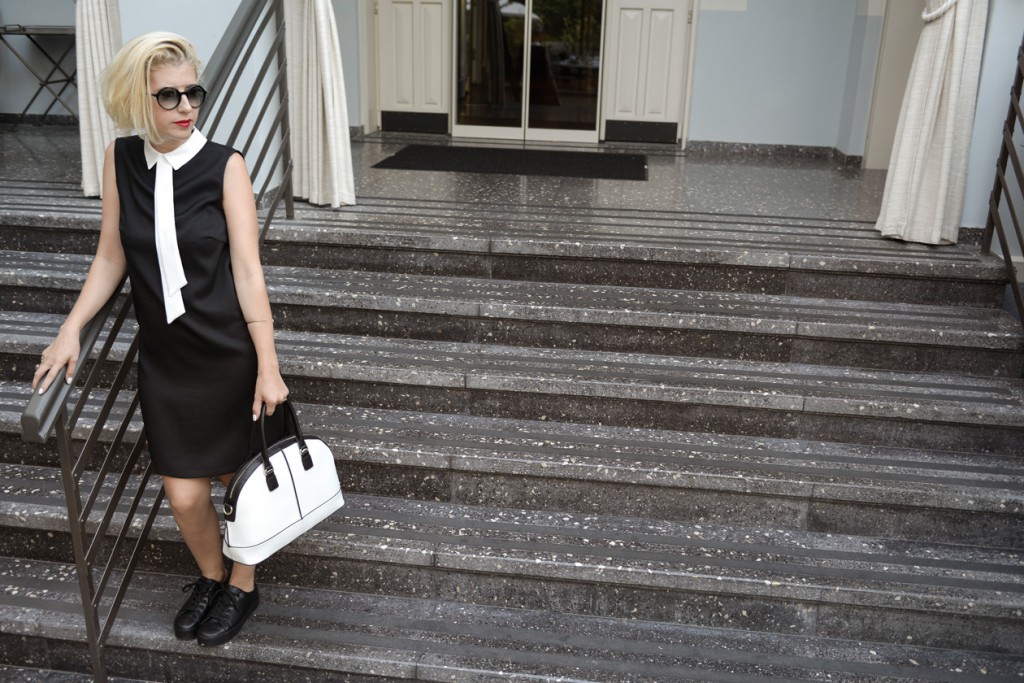 As usual, like every time we meet, I forgot to coordinate the whole shoe business. And so when the super trendy Noga came in cool sneakers, while I'm still in heels… like there aren't a few centimeters spare between us. Even Though I prepared a question list for the interview, the day went differently and Noga gave me a sneak peek into a day in the life of a career woman and a young mother. Between a smile and brief conversation, she bounced between each scene like a professional juggler – cared for Michael's health that wasn't feeling well in grandma's hands, and answered sweet Romi's every request as she was sitting on the director's chair. Everything with a smile, with easiness, all while throwing around some funny sarcastic remarks, dressed well, her hair is done and her nails painted with the right shade of nail polish. In short, Wonder Woman for real, without any connection to her wanted position which she has had a tight grip of for over nine years now. As manager of Public Relations for the fashion brand Castro, Noga is behind most of the campaigns that we all know, interesting collaborations with athletes, art and culture people, projects, fashion shows and more.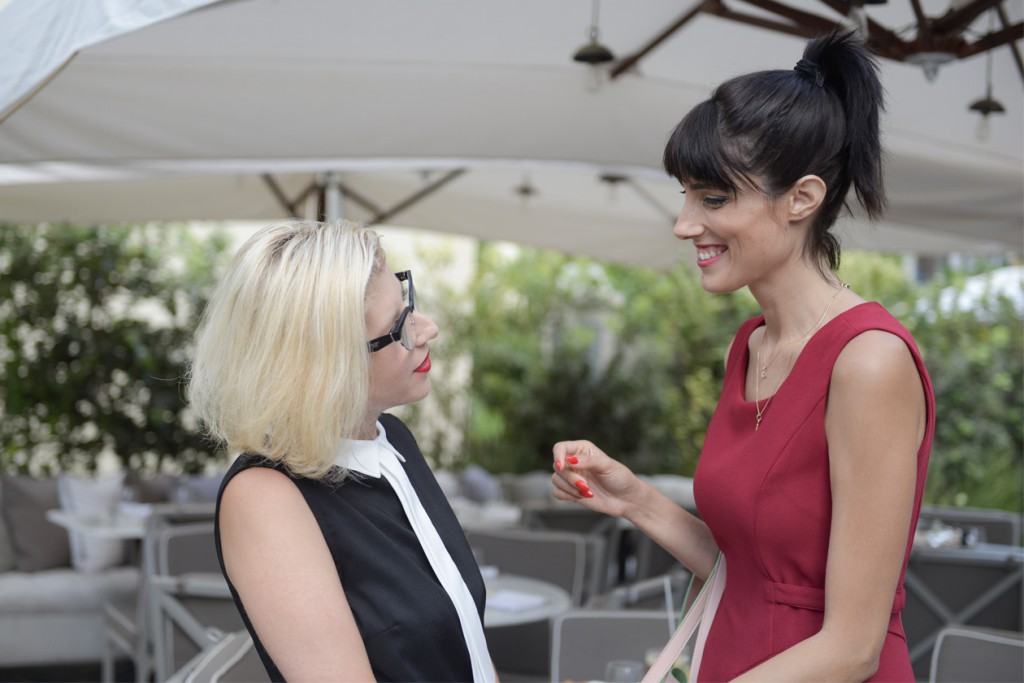 So where do I find you at 8:30?
"Next to my computer going through mails, preparing for the day to come".
If you weren't Public Relations for Castro and Yves Rocher's marketing manager, what you would be?
"It would have to be something that involves crazy deadlines and schedules, the calm tires me."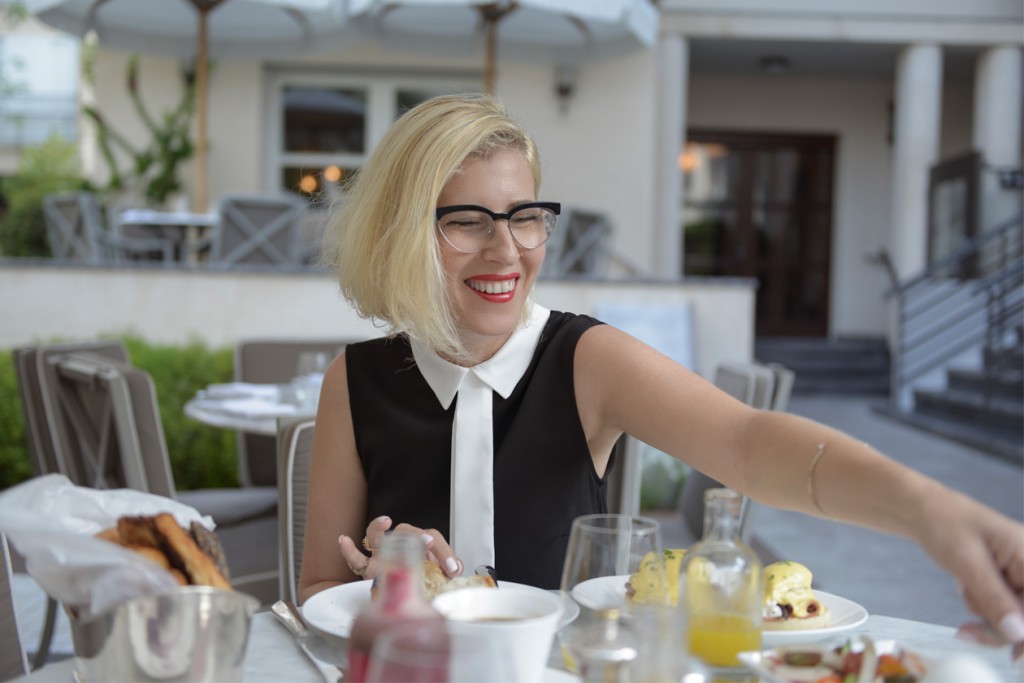 What's the most useful garment in your closet?
"The most useful item is a pair of ripped Boyfriend Jeans. Luckily there is no official dress code at my work so I can come to work almost in whatever I feel like without being looked at weird or being judged."
What would you never wear to work?
"Heels are a big no no, I have to feel comfortable".
Bring from home, take away or lunch out?
"Of course bring lunch from home or some veggies, that I found time to cut, to make a not so pleasing salad. The take away containers are a subject of conflict in my house as I always take them to work and always forget to bring them back."
Do you have a tip for managing a successful career?
"Being in a job that interests you, that you love and enjoy, and then the sky's the limit".
Any tip for managing a successful wardrobe?
"Good housekeeper that would arrange the closet. When everything is neat and you see all the options you would be able to save a lot of money on clothes."
Motherhood and a career – possible or ambitious?
"Quite possible with a lot of out sourcing. And to ease the feeling of guilt that comes up every now and again, it's important to remind ourselves every day that our children see that mum has things that are important to her and she was not giving up on them – they appreciate it much more."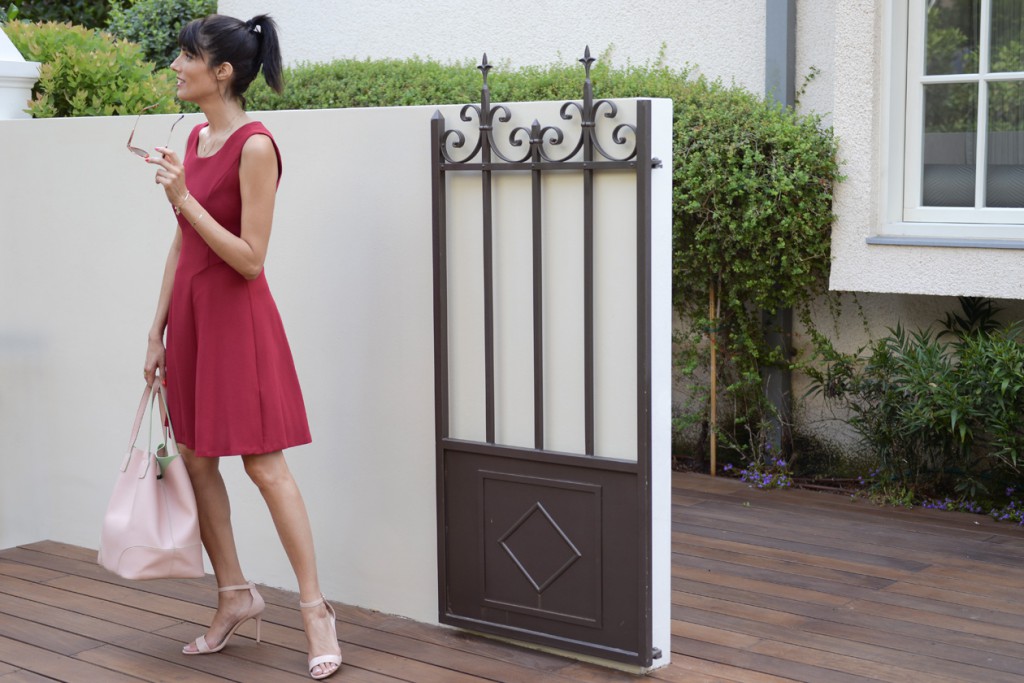 Noga's look BY CASTRO – DRESS , snickers , handbag / JEWELRY: PERSONAL COLLECTION.
my look BY CASTRO – DRESS , handbag , SUNGLASSES / HEELS: nine west.
PHOTOGRAPHED BY: NIMROD KAPELUTO / HAIR & MAKEUP: LISHE
THANK YOU: noga plotnik – MY BEAUTIFUL friend! & the norman tel-aviv for the amazing breakfast.