I decided not to travel to Fashion Week.
It was important for me to spend the holiday break with family and friends, I was nominated for a new and demanding position, but – to be honest – I was experiencing a creativity crisis.
After two particularly busy years, I realized I needed a vacation. To find the break-even point, to locate new sources of inspiration and to relight my fire – the "conservation of energy law."
I decided to return to one of the first places that had ignited my love for aesthetics and style – London.
As strange or as detached as it may sound, the kicking British underground style was part of my experience as a teenager… in my ship-shaped way of course :-)
A "bottle" green leather jacket combined with orange satin trousers were my favorite appearance, along with other delusional combinations that I left behind somewhere in the 1990s. Thank goodness, I have undergone a few reincarnations since then, inspired by certain stars, and have become more of a Victoria Beckham than a "Posh Spice".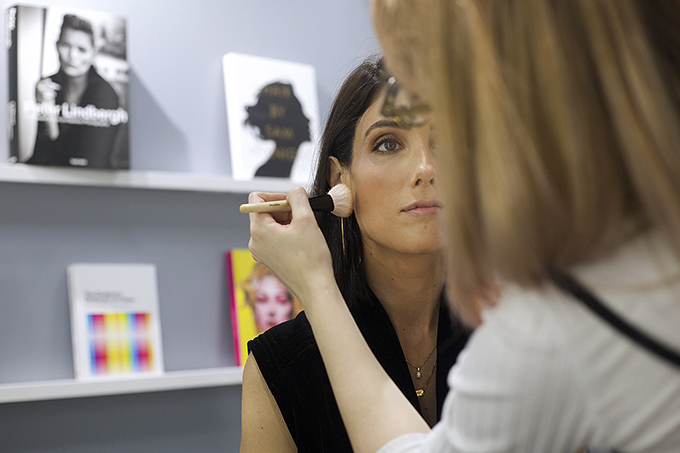 Fortunately, as I arrived in London at the end of Fashion Week, my friends at the Bobbi Brown Cosmetics had the time to suggest that I meet with makeup artist Jennifer Berger for a consultation and inspiration on a contemporary London-style look.
I don't know if you've figured it out by now, but when it comes to my appearance… how should I put it… "there's no room for private initiatives". Everything must look exactly the way I want it to.
This time, however, I decided to make an exception, let go and allow Jennifer to go wild. Let her create a contemporary, radiant look.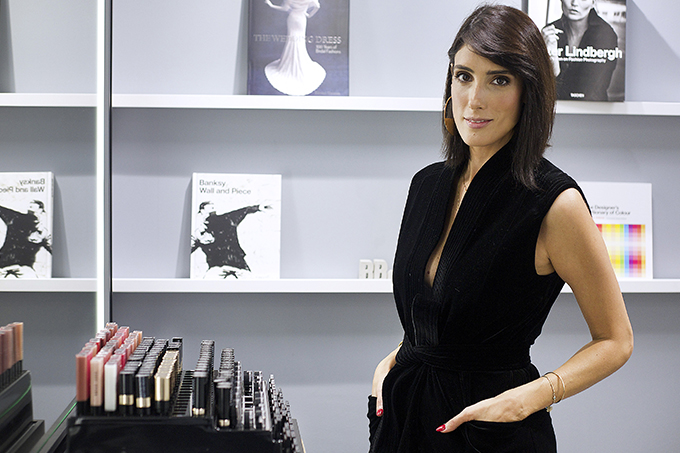 So how do you create a London-style party?
It's the simplest thing: You mix milk with glitter and add a cherry on top.
Well, to be a bit more specific, after the face cleansing and as part of the preparation stages, the skin is irrigated with Extra Repair Nourishing Milk, a lotion with the deep nourishment abilities of oil along with skin renewal abilities from the recovery series. Beyond the unique nourishment qualities, this product has a light and pleasant texture, it absorbs quickly and doesn't leave the skin all oily. I like it.
After laying the foundation and the contour shadings (must take lessons from the Kardashian family when I get the chance), it was time for the dominant eyes. Neutral-colored eyeshadows, Bone and Toast, were placed on the eyelid, while a dark brown eyeshadow with a rich and sparkling texture (ALLSPICE SPARKLE EYE SHADOW) was placed on the area above the eyelashes.
The upper frame of the eye was outlined with a dark eyeliner and the eyelashes were painted, creating a warm, deep and radiant look in an instant.
As for the lips, the cherry is the new red! So it's time to enjoy a new Red Berry Luxe Lip Color and catch up.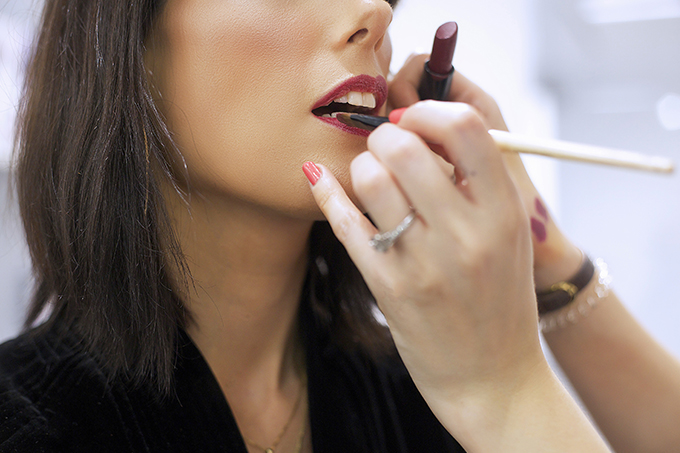 At the end of the process I looked in the mirror, and to be honest, I had never felt so beautiful. I examined myself for a long time, and after an unclear sequence of syllables (wow… wah… aaaah… wow), the most intelligent sentence I could produce for Jennifer was: "What's are the chances that I'll be able to recreate this look soon!?"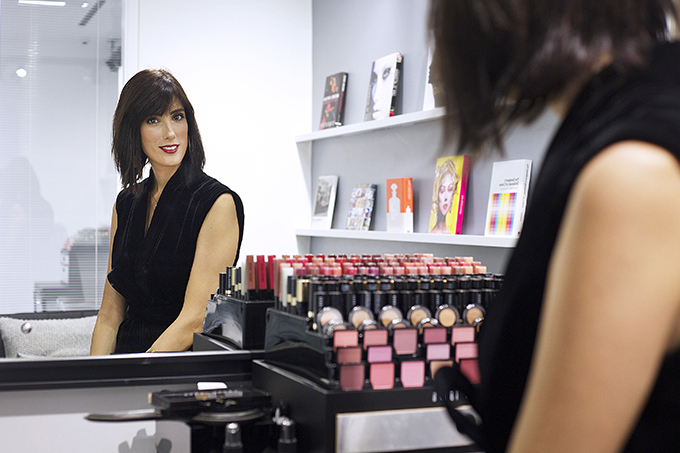 Since then, the mysterious woman look has been echoing in my head along with new thoughts of liberation and change of style – Voila! Did anyone say inspiration?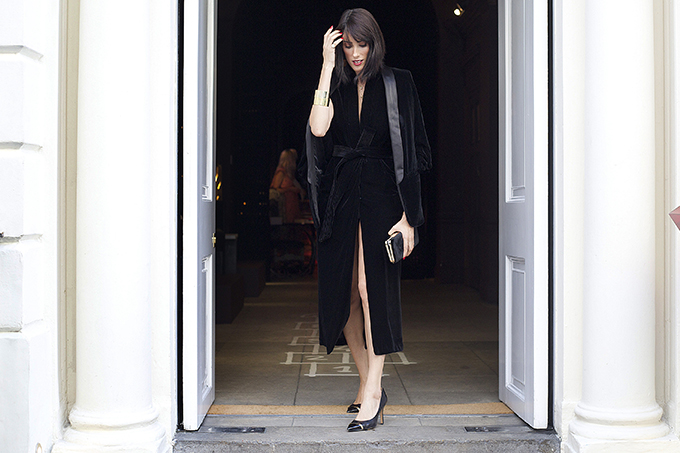 THANK YOU: Bobbi Brown Cosmetics & Jennifer Berger
dress: Sabina Musayev / HANDBAG: & Other Stories / heels & jewelry: PERSONAL COLLECTION
PHOTOGRAPHED BY: bettina adela photography