One of the most important things I've learned over the years is to be organized, to anticipate moves and get ready for them. It worked for me during school, managing complex projects at work and in life itself. Over the years I became the world champion of lists and tables, marking and highlighting (the closest I can get to the Olympic Games). So much so that each vacation, party or photoshoot was treated as a military operation, organized and scheduled like clockwork. That's how it is, I was and always will be a little pedantic ;- )
One of my favorite events, takes place every year so one should prepare for in advance – sales and end of the season promotions. A wonderful opportunity to purchase valuable items that one usually can't afford, or that their original price is unjustifiably high.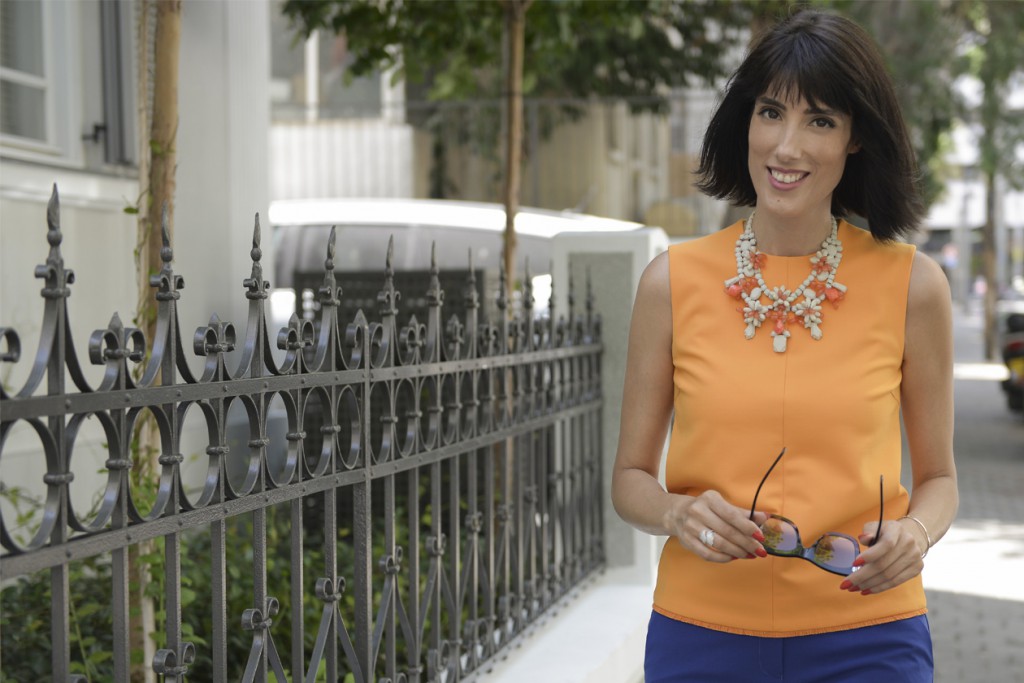 But before you put together "one plus one" or scramble to pull out your wallet for a half-price item, you may want to stop, think and plan. After all, they only have a few Summer months left until Autumn comes and it's probably best that the garments you buy have a certain shelf life (at least) until the following summer.
So how to deal with the alluring signs in shop windows everywhere? Well it's really quite simple – before you go out shopping look at your wardrobe and see what you really need to avoid unnecessary purchases. In addition, you should focus on buying basic classic items that can be worn for several seasons and differently each time, by combining them with various items or vice versa – buy a fashionable and crazy item so that you can adorn yourself with it for years to come.
Either way Always remember – today's sale is yesterday's trend.
SHIRT: Victoria (by Victoria Barachman), TROUSERS: Armani jeans & HANDBAG: Coach – AVAILABLE AT FACTORY 54 / heels: aldo / ring: Pandora / SUNGLASSES: Céline / necklace: PERSONAL COLLECTION / PHOTOGRAPHED BY: NIMROD KAPELUTO / HAIR & MAKEUP: LISHE