"You're saying there are women who drink whiskey?" – he asked, in shock. But before I unleashed a smart-ass, feminist speech, I looked into the surprised eyes of a man who just yesterday celebrated his 87th birthday, and who has obviously seen a thing or two in his life. He smiled at me warmly and added: "my children don't even drink wine!" Right away I knew I was in for an interesting evening.
But before I tell you all about the launch of the QUEST COLLECTION, by Scottish Whiskey brand Macallan – a soiree I was invited by my friends from James Richardson Duty Free – allow me to pour myself a glass and proudly declare: my name is Kochavit and I love whiskey!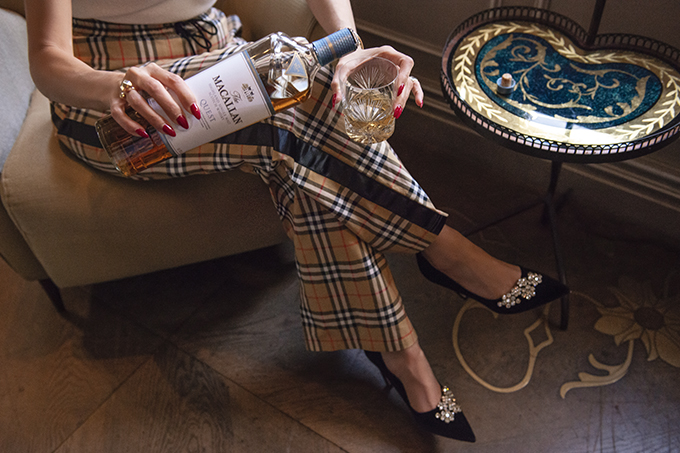 No, I haven't watched Mad Men, I don't have Scottish roots nor do I remember when I started finding an interest in whiskey. It might have been when I worked in finance, and we used to celebrate closing a deal or a work week with a glass filled with excellent spirit, or perhaps it was one of my exes who was interested in the drink and its rich tradition – and swept me along with him… I can't recall clearly.
One thing is certain, whiskey is one of my favorite alcoholic beverages.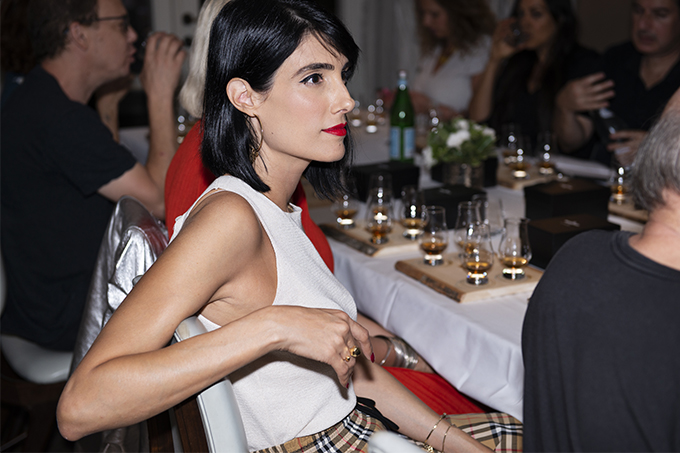 I don't know about you, but I'm always curious to discover new flavors. So, when I was called with an invitation to attend an exclusive launch event of the QUEST COLLECTION, by the high-end Scottish brand Macallan, at the Norman hotel – I was thrilled to oblige.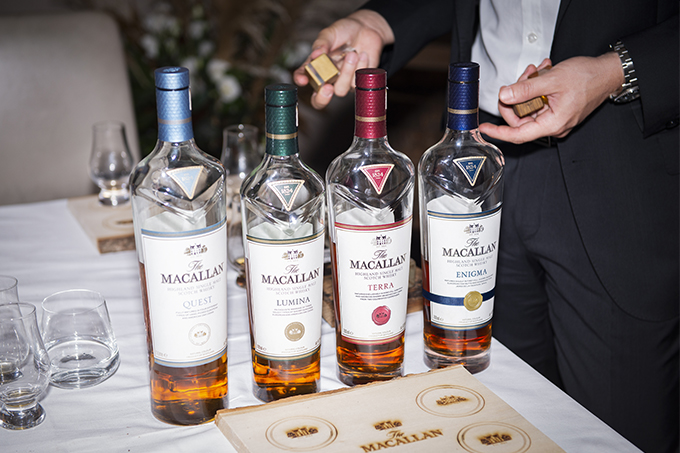 When it comes to food and beverage I'm always happy to try new things and hear about the manufacturing process. For just like in Fashion, the whiskey world offers different brands, qualities, materials and even has its own trends.
I was glad to have been invited along with my dear friend Ray Segev – blogger, model and body activist. We quickly became the chatty girls at the table, while the adults (I'm referring to an average age of 65, yes?) showed extensive knowledge and challenged the Israeli Macallan brand ambassador, Saar Gavish, with information and facts regarding the brand.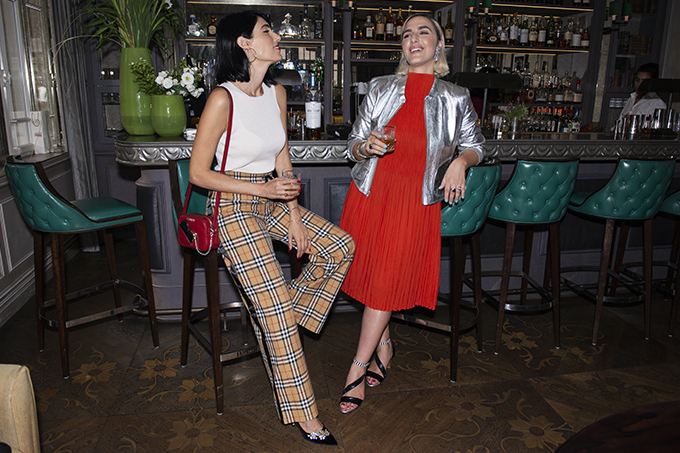 The tasting event started with a fascinating explanation regarding the process of locating specific high-quality oak casks from around the world and the unique production of four types of single malt whiskey, which compose the series.
For those of you who are less familiar with the professional terms, "Single Malt" is a whiskey that is typically associated with Scotland, must be made exclusively from malted barley and must be distilled using
at a single distillery. This is what differentiates between single malt and blended malt (also called "Pure Malt" or "Vatted Malt"), which is made of a blend of different Single Malts.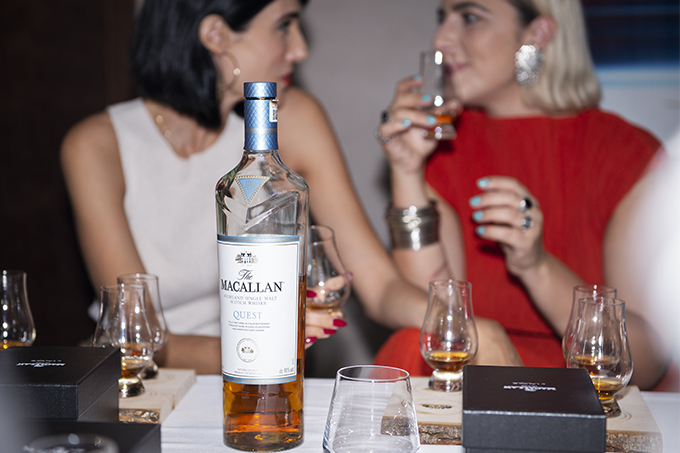 As previously mentioned, the QUEST COLLECTION is composed of four types of whiskey, different from one another in flavor and aroma, while the base of the collection is the element of curiosity – the urge to journey further and seek the unknown.
LUMINA – a whiskey that offers a warm, smooth profile, infused with strong notes of creamy vanilla and wood spice. The whiskey is produced using three different types of casks and is beautifully packaged with a print of the map of Kentucky – the source of the oak tree one of the casks used in the aging process is made of.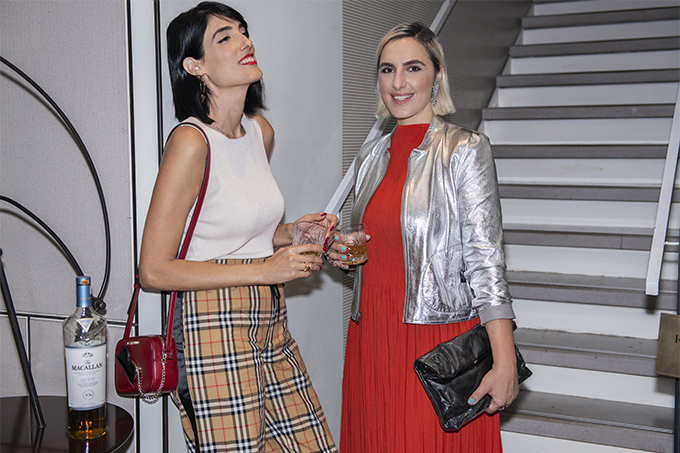 TERRA – a whiskey with a balanced flavor and distinctive character of toffee, dried fruits and rich wood spices. The map on the whiskey's packaging presents the city of Jerez, Spain, where the unique casks that give the whiskey its rich and powerful color are manufactured.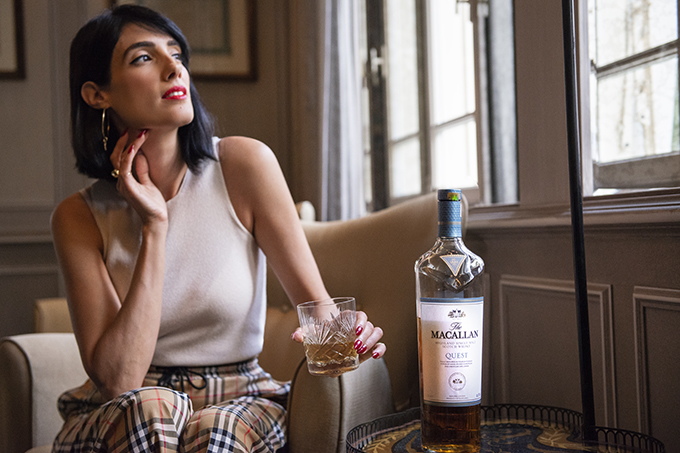 QUEST – a refreshing whiskey that offers a soft blend of citrus fruit, perfectly balanced with notes of vanilla. Macallan Quest is the pinnacle of four different types of casks used in the manufacturing process, each type bringing its own influence and unique flavor. Now's the time to disclose that of the four glasses placed before me, QUEST and the ENIGMA (which I'll tell you about next) were my top picks in flavor and aroma.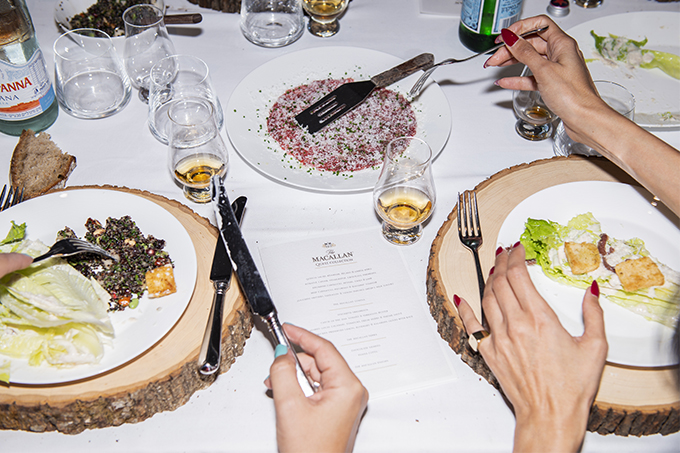 ENIGMA – a rich and intense whiskey that gets its deep, mature flavor from the unique oak casks used in its aging process. Despite its dominant flavor, notes of cinnamon, sweet vanilla and spicy dried fruits can be detected, which are associated with the unique casks from the city of Jerez, Spain, to which the whiskey is later poured. ENIGMA is a single malt that comes from one source only, a rare occurrence in the field, turning ENIGMA into a mystery.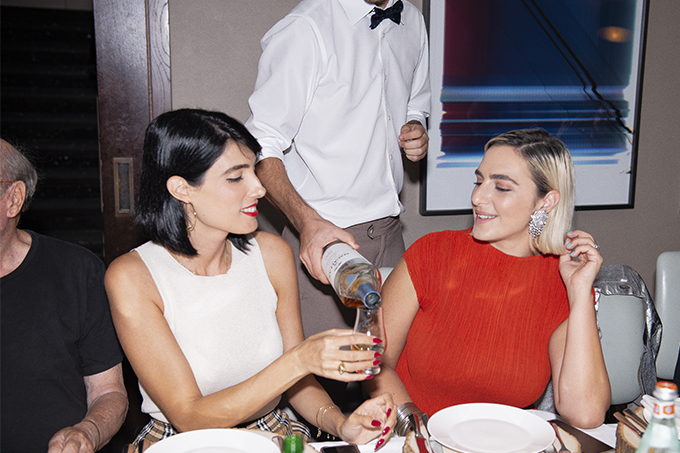 After we tried the rich flavor of each type of whiskey, the table talk grew louder and needless to say – Ray and I had already felt slightly tipsy. That said, nothing stopped us from trying every dish that was served to the table and listening to various tales and stories told by the alcohol experts that we had gathered amongst.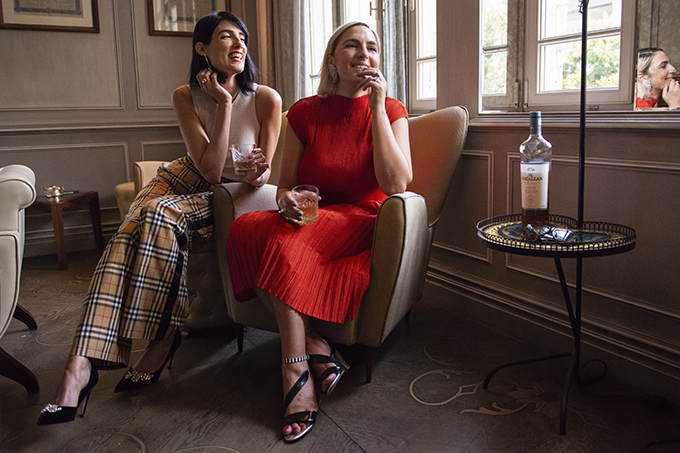 At the end of the evening, when the last guest had left the room, our new fiend turned to me and said "I'd love it if you to attended the next event as well" ;-)       
The Macallan QUEST COLLECTION is available at James Richardson Duty Free shop.
 thank you:
James Richardson Duty Free for the stylish and Delicious Dinner at the norman hotel.
my partner in crime & dear friend: Ray Segev
my outfit: Burberry Check Trousers \ mango top \ dior heels \ moschino bag
PHOTOGRAPHED BY: NIMROD KAPELUTO \ HAIR & MAKEUP: LISHE