THE KEY FASHION TRENDS TO KNOW ABOUT FOR AUTUMN – WINTER 2018/19
It is now official – daylight saving time has begun and the days have turned a bit colder.
Although it seemed for a minute like winter has failed to arrive, there's a big chance that while you're reading these lines winter will have already landed in our region.
So yes, the Israeli winter is warmer compared to farther regions abroad, but there's no reason it should be any less fashionable and updated. So I decided to put together a follow-up article to the trend guide I posted a few weeks ago and set some order in the various fashion trends I haven't addressed yet.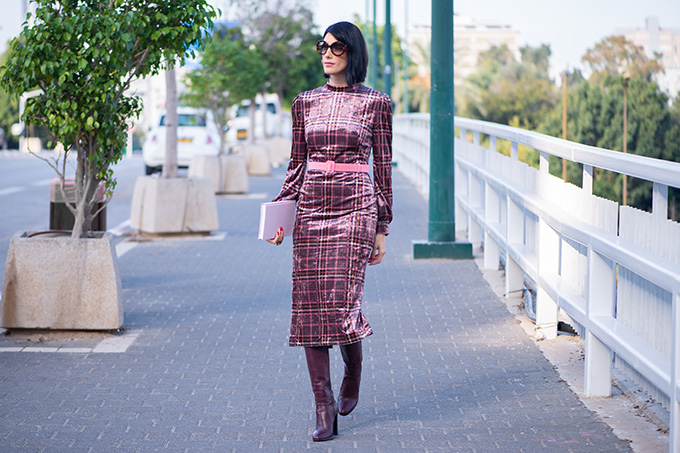 Plaid Fad
Perhaps it's queen Elizabeth's surprise cameo in London's Fashion week, or Prince Harry and Megan's royal wedding… It doesn't really matter.
It seems that in AW2018/9 the plaid prints – which are greatly identified with the British and Scottish tradition – have taken over the runways and store windows.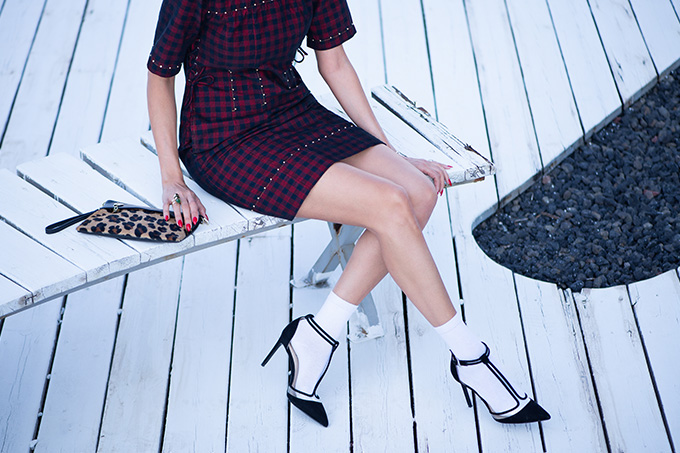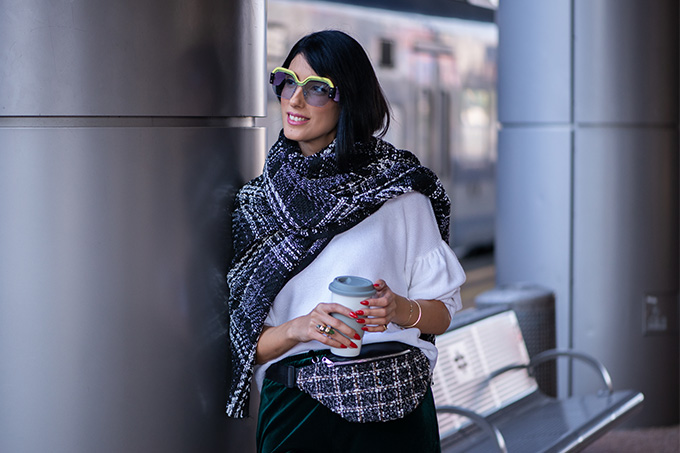 The symmetric pattern, which comes in various sizes, colors and styles is your key to an updated wardrobe this coming season – peeking through a sweater or a jacket, adorning a dress or a skirt.
Unlike many other trends, plaid can work with almost any wardrobe and it suits all ages.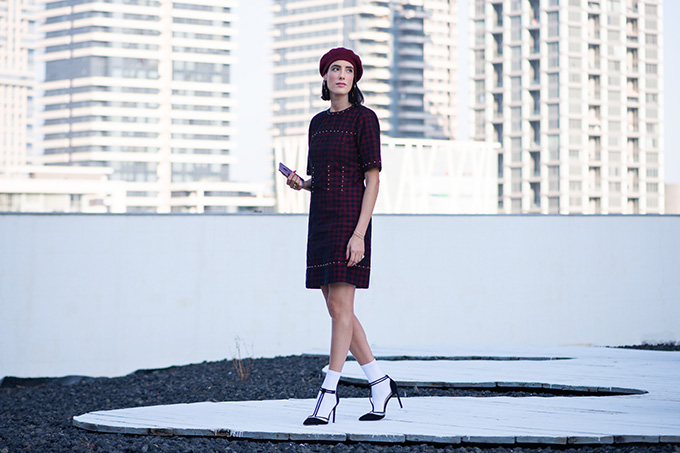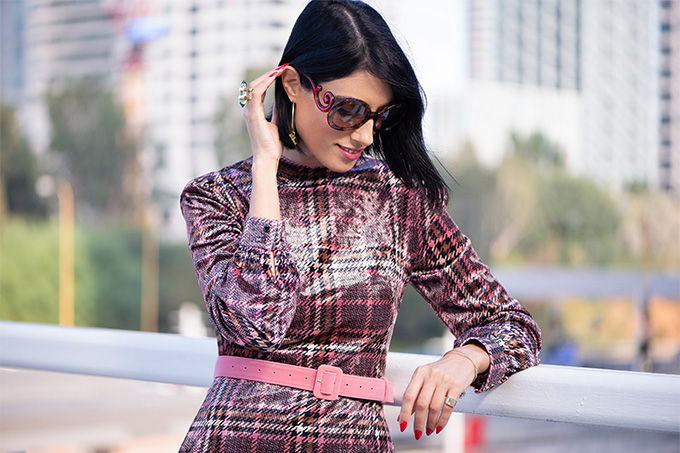 Personally, I found myself behaving like the last fashion victim as I bought a plaid shirt, slacks and shoes… Yes, I admit I may have gone a bit overboard with my new affair with House of Burberry ;-)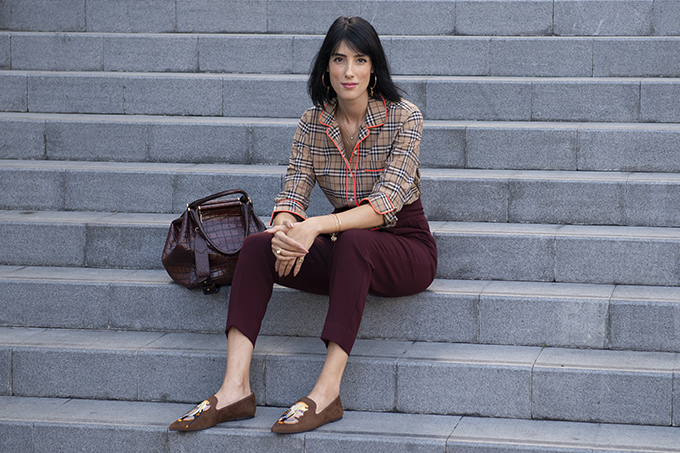 Speaking of Burberry, one can't ignore another trend that visited us this year –
50 shades of Brown and Camel
It seems that brown tones – camel specifically, are the ruling tones in AW2018/9 fashion, in spite of the old-fashion image that's associated with them.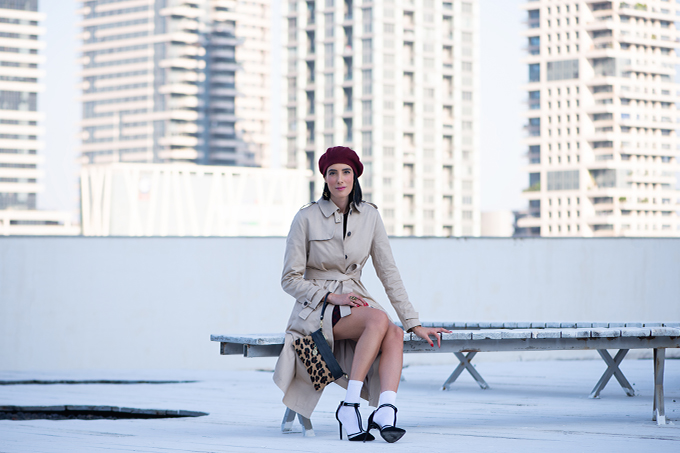 Those of you who aren't "Chocolate Girls" (I can't begin to comprehend how that's even possible) can stick with one basic item like a classic trench coat – which will upgrade any outfit and is very suitable with the Israeli winter – while others can adopt a wide range of items in brown, brick and stone.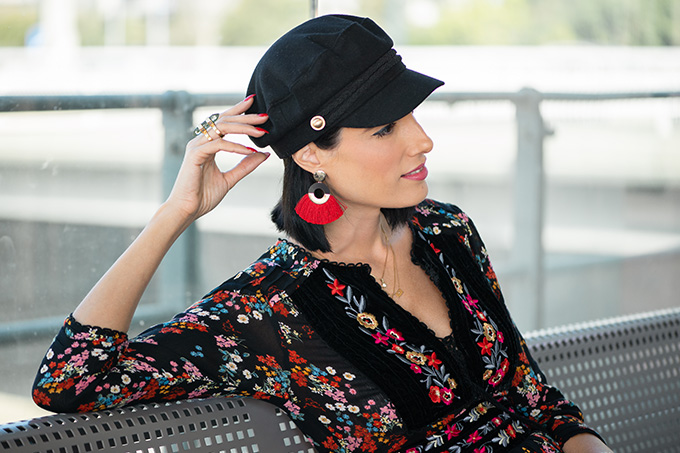 Black – backed florals
Floral prints are a fashion trend that's generally associated with the arrival of spring.
This year, the top fashion houses have updated the floral print, giving it a new and dramatic wintry interpretation by adding a dark background to the colorful flowers.
Dominant floral prints, filled with style, were seen on the runways of Balenciaga, Comme des Garçons and Gucci. And so, the black background persuaded me to gladly adopt a fresh floral bouquet on a cool winter day.
Turn on tweed
One of the most prominent fashion trends for AW2018/9, combining warmth with elegance, is definitely the return of tweed – a fabric made out of different blends of wool, spun from thick threads in a relatively coarse manner of weaving.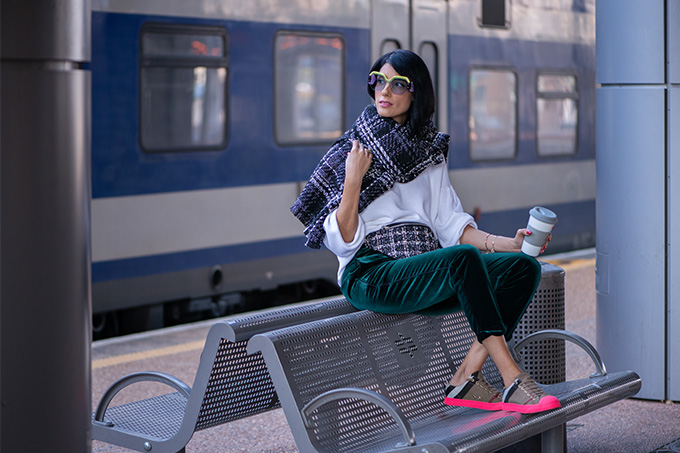 Tweed has long been considered a classic – identified with Chanel fashion house – but this year, the unique fabric has been spotted incorporated in garments on the runways of many other fashion houses, such as Miu Miu, Prada, Marc Jacobs and Calvin Klein.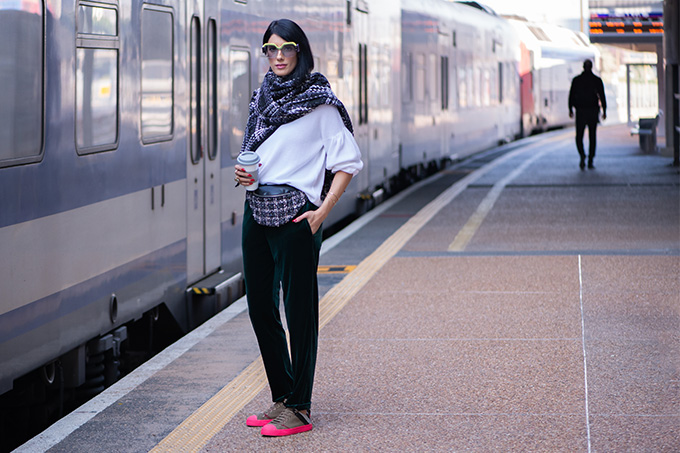 Now's the perfect time to add a sense of legacy to your wardrobe, when the best news is you can incorporate tweed with almost any item – from a pair of jeans to an evening gown.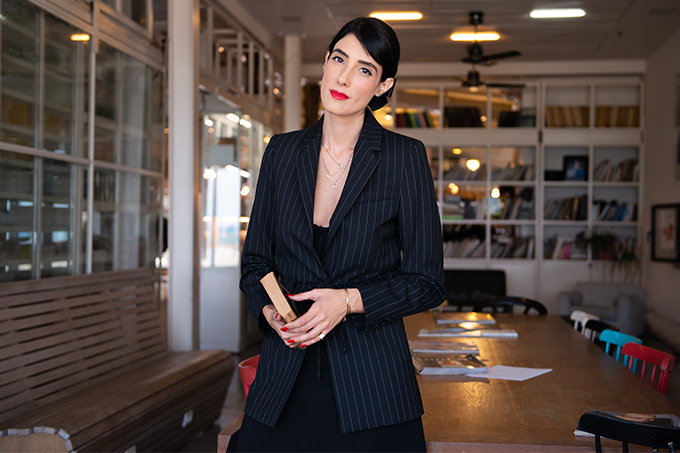 How suiting
For quite some time now, suiting hasn't only been considered to be the sole pursuit of career women.
But lately, suiting has received yet another fashion revival, following a trend led by the women of Hollywood, who are leaving their evening gowns behind in favor of pants suits at red carpet events, as an ideological and political statement.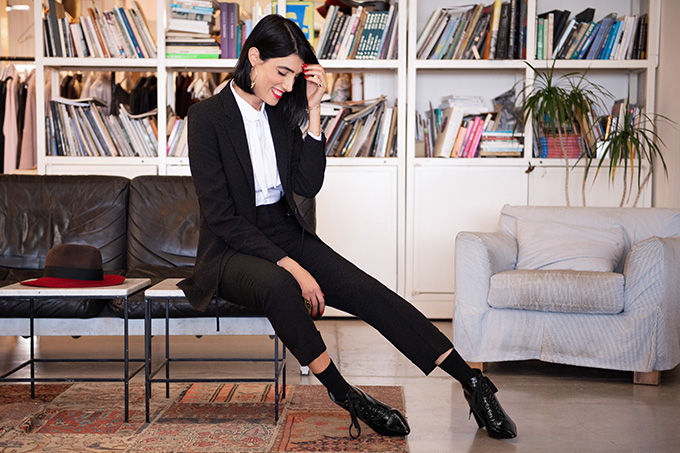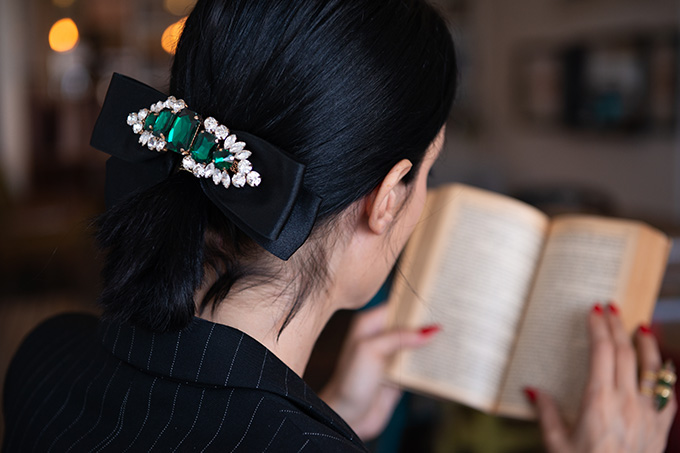 An extremely noticeable appearance was made by Lady Gaga, when she arrived at the "Women in Hollywood" event wearing an oversized, extremely masculine suit, while giving an inspiring speech on handling sexual harassment and assault.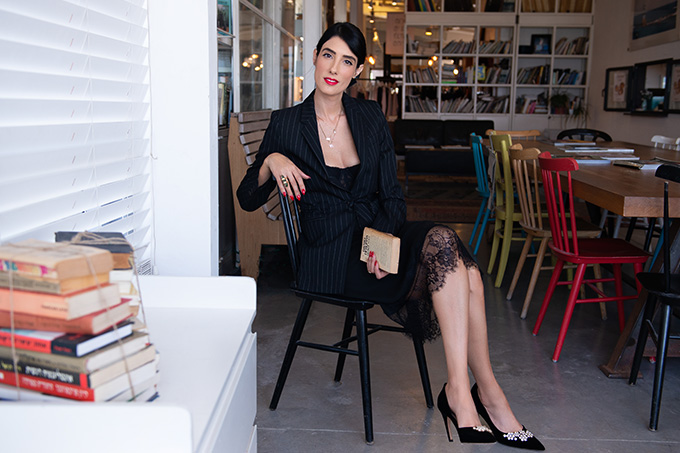 Personally, I admit I find the evolving trend a bit hard to adopt.
If you check, you'll find this is the first time I have my picture taken in a black suit and a white blouse, like any other attorney on the planet… That's just how we lawyers are, we don't like to appear like lawyers ;-)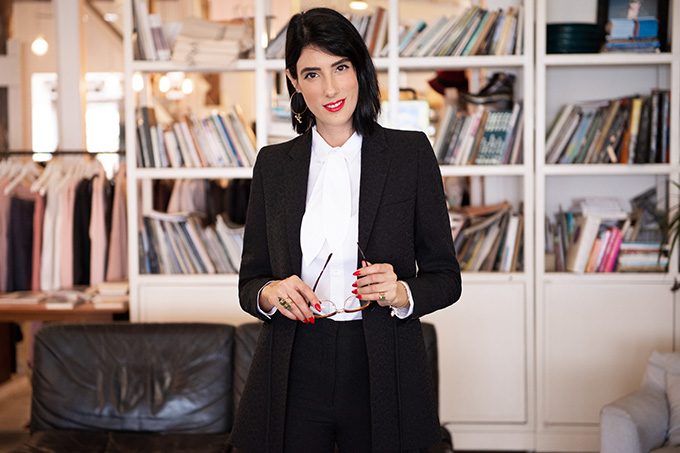 If you do decide to go with a fierce "power suit", add a twist to it – a fabric with an interesting print or texture, a belt or lace that accentuates your waistline.
You know… make it interesting.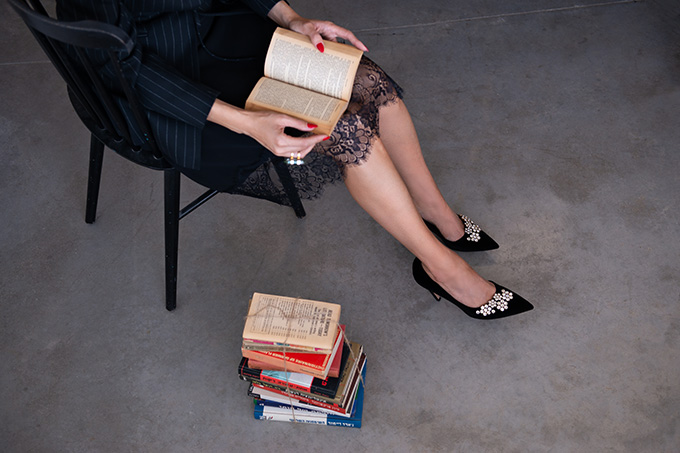 That's it, as far as I'm concerned – winter can start!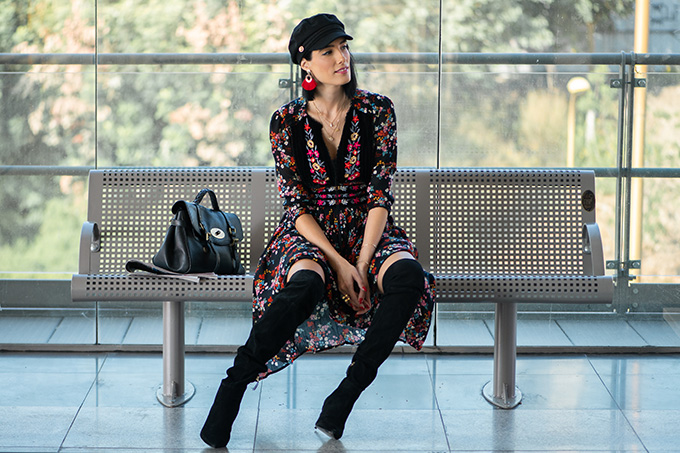 my outfits:
 STUDIO VENDOME (TLV FASHION MALL) – trussardi jeans trench coat \ derhy short plaid print dress & floral dress \ isabel garcia long velvet plaid print dress \ boss KNITWEAR \ MARELLA sport velvet trousers \ tweed scarf & bag \ leopard bag
comme il faut – black suit, White shirt, Striped jacket & satin skirt
pretty ballerinas – ROYAL BOW LOAFERS
burberry – PLAID PRINT shirt & sneakers
luxottica – miu miu & prada Sunglasses
dior – black velvet heels with Swarovski rhinestones
PERSONAL COLLECTION – black heels & boots \ Bordeaux boots \ hats \ hair accessories & JEWELRY
PHOTOGRAPHED BY: NIMROD KAPELUTO / HAIR & MAKEUP: LISHE