Somewhere out there in the African bush, there's a tigress walking around proudly in a tight skirt and high heels.
… Yeah, well, maybe not. But in the urban jungle where I live, she roams the streets freely.
Good morning, leopard print is back!
Before you scrunch up your noses at me, let me open with a little confession – Leopard print is one of my favorite fashion trends. I have no explanation for it. I guess the hours of watching Peggy Bundy on high heels while wearing shiny slacks, leopard print shirts and puffy hair did the job during my childhood (For those of you who are not familiar with this character, you probably didn't grown up in the 80's).
So yes, a woman who is not a real tigress probably wouldn't be able to change her spots and adopt this savage fashion trend. But those who decide to release the animal within, will have to develop even greater restraint in order to create an on point classic look.
For many years leopard print has been a controversial trend. It's elegant, light, tacky, vulgar and sensual at the same time. But most of all, it undermines the concept which claims that "the clothes make the man", though it does all depend on who, what, what, how and when.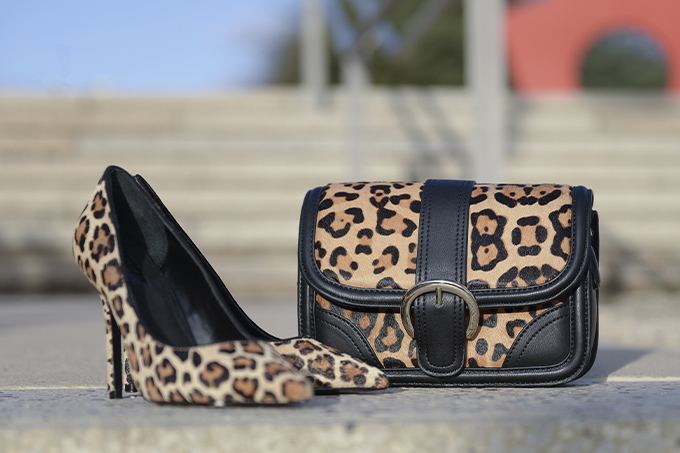 In the past, I've shared with you rules and tips for adopting colorful prints, that may be perceived as noisy at times. The advantage of this spotted trend is the wide variety of colors, types of prints, items and various combinations that can be applied. So, you can choose to be lightly leopard by combining accessories like a leopard-print bag or shoes only, or really go for it and be leopardly bold by dressed in one significant spotted item (!)
Whatever you choose, be brave and remember – "A lioness doesn't concern herself with the opinions of sheep" ;- )
LOOKs BY: topshop / sunglasses & jewelry: H. STERN
PHOTOGRAPHED BY: NIMROD KAPELUTO / HAIR & MAKEUP: LISHE