"I can do anything I want during the summer vacation" (Hebrew Children songs).
Although I graduated from high school a long time ago and memories of the infamous summer vacation (the year of rethinking my life course) the one I went on two years ago, are beginning to fade, however, "somehow" it happened that this year July was full of indulgences and vacations.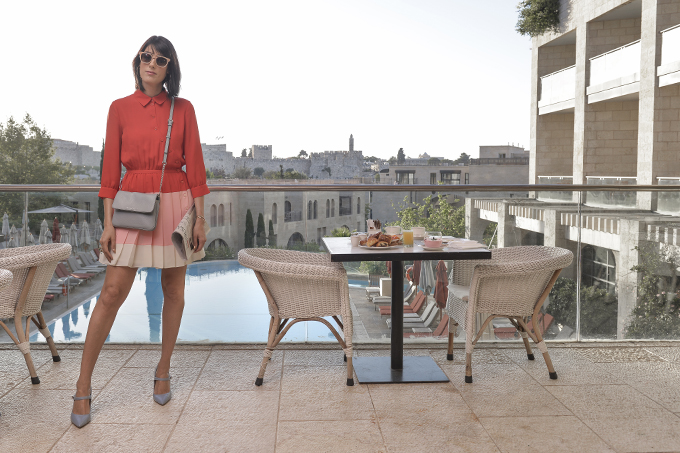 I know my credibility is questionable in this case, but it all really happened by chance. I didn't plan to vacate in three different countries in one month.
The offers just flowed one after the other and I had no choice but to make peace with reality and accept it as it is … That's just who I am, the savior of orphan vacations ;-)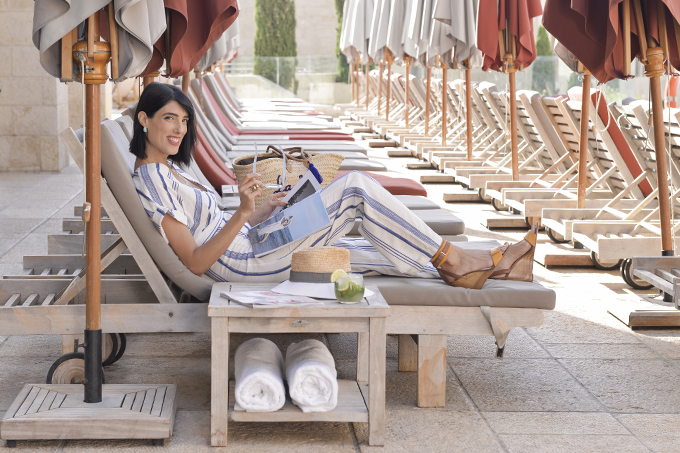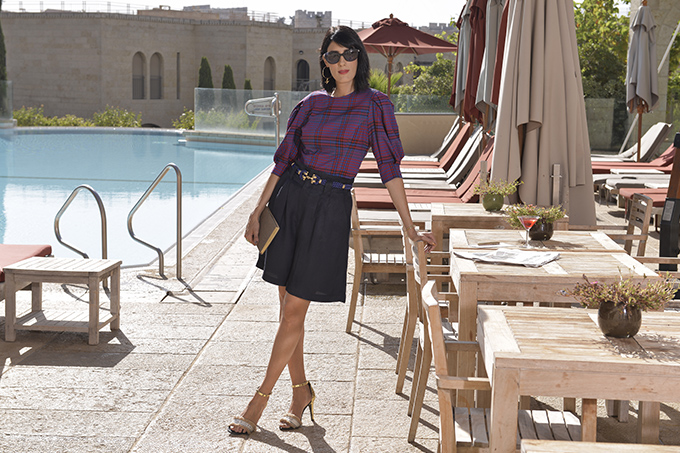 One of the happiest offers I got was a vacation at the David Citadel Hotel in Jerusalem.
Located in the heart of the city, close to Mamilla Mall (also known as Alrov Mamilla Avenue), this hotel offers easy access to many sites such as the Old City, the promenade, the Israel Museum, Machane Yehuda market and more.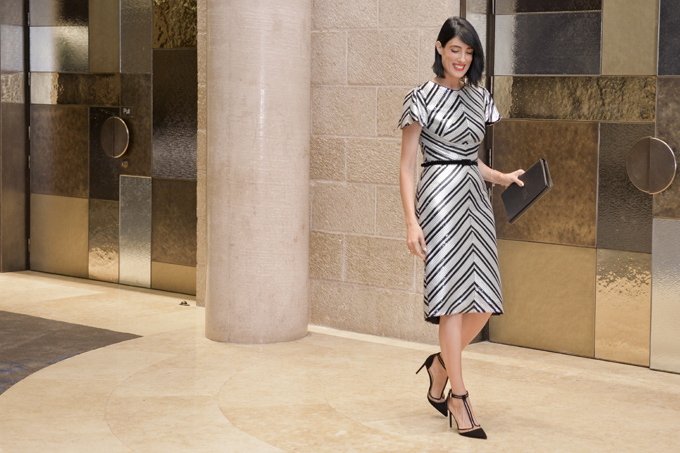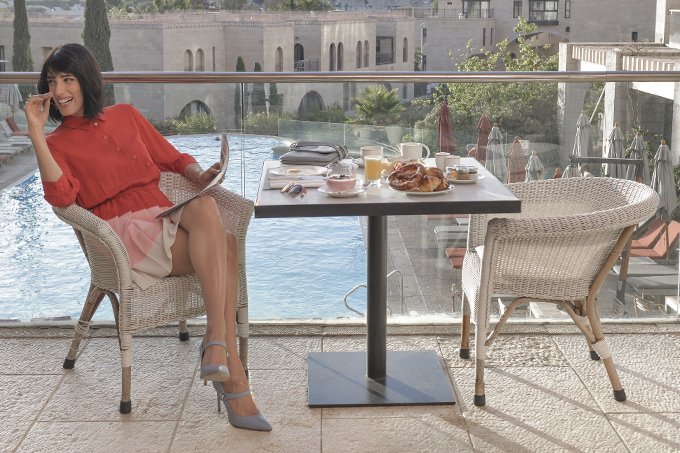 We're talking about a hotel which has been renovated to a very high standard, with spacious rooms and every small detail put in place for the comfort of guests.
From the luxurious (and huge!) Bed, the fragrant toiletries and soaps by the Italian luxury brand "BVLGARI", the rich breakfast and of course the beautiful pool overlooking the walls of the Old City. In short, it was clear to me that this was a special holiday offer that just couldn't be refused.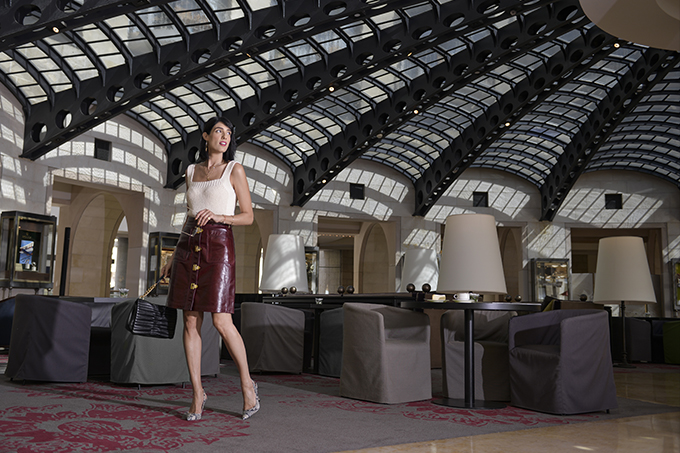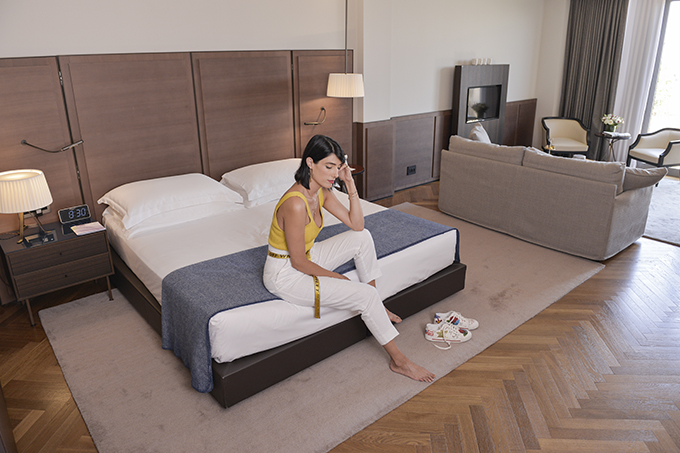 I do admit that I don't visit Jerusalem that often, so this time I had a long list of activities I wanted to try and sites I wanted to visit.
I planned to go to the "Fashion Statements – Decoding Israeli Dress" exhibition, which is exhibited at the Israel Museum and dedicated to 100 years of Israeli fashion. I was going to experience the Jerusalem nightlife at the "First Station" – the old train station compound and the Machane Yehuda market. And, of course, I was really looking forward to exploring the avenue of shops at Mamilla Mall.
But you know how it is … A person can plan and plan and then … they meet a pool.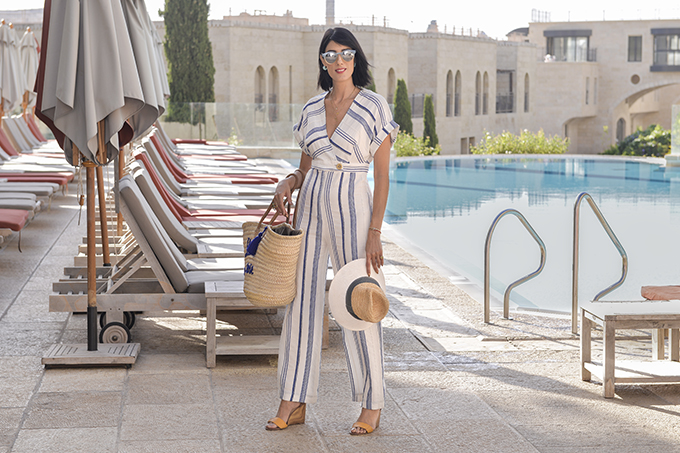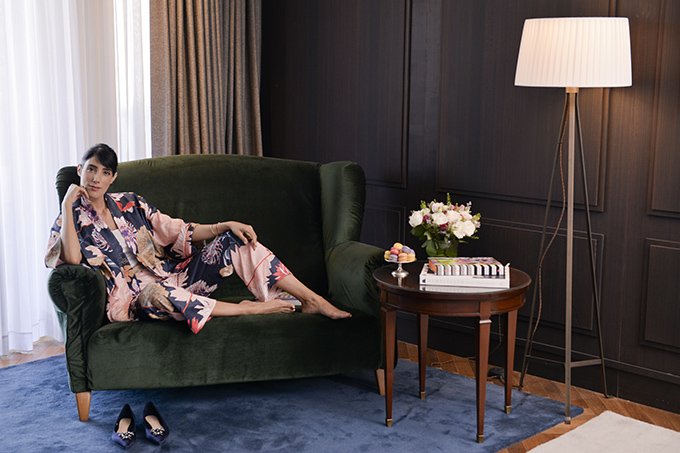 As you can probably understand, at the end of the day I didn't really leave the hotel. I laid happily in the sun and put my plans back in the drawer until the next time I visit the city.
I enjoyed a holiday in a luxury suite with no plans and no objectives. By the way, if I could stay on vacation for a few more days I would gladly do so with great pleasure, but I hurried back to the office, so that there would be a way to finance the next vacation :-)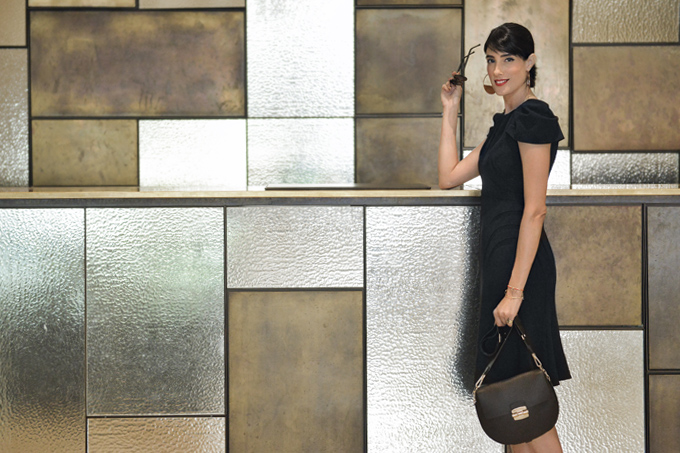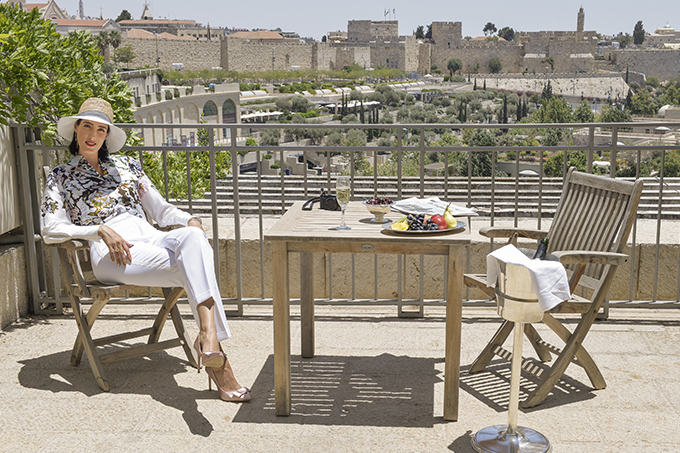 thank you: David Citadel Hotel in Jerusalem!
my outfits:
STUDIO VENDOME (TLV FASHION MALL) – Isabel Garcia Sequin Stripe Midi Dress \ René Derhy black dress & kimono suit
Ellene By Merav Levy – striped jumpsuit \ RAFFIA TOTE BAG & red dress
tory burch – leather skirt
massimo dutti – knit short tops \ floral shirt \ white trousers
zara – chequered shirt \ bermuda pants
accessories & heels – PERSONAL COLLECTION
PHOTOGRAPHED BY: NIMROD KAPELUTO / HAIR & MAKEUP: LISHE