… Or the grass is always greener on the other side



International Women's Day has long gone and yet somehow, I never got to write about one of the hottest trends in fashion and style – feminism!
Yes, you read correctly – femininity and women.
surprising?! … Not for those who live on social networks.
The trend started with the all pink Women's march, the day after the US president was elected and was reinforced when Dior Fashion House released a T-shirt bearing the slogan "We should all be feminist" making the road to catwalks and magazine covers for other brands much shorter – there you go, a trend!
The whole feminism trend caught me while I was browsing in a James Richardson – Duty Free store, when I flew to Paris Fashion Week, and it made me think about gender differences.
Suddenly, the distinction between the sexes seemed unnecessary and I was wondering about scents of the opposite sex. After all, if we are all feminists, for sure there would be male perfumes that would be appropriate for women. In other words – if there's already a good piece of grass in the neighbor's yard … why not stop for a picnic?!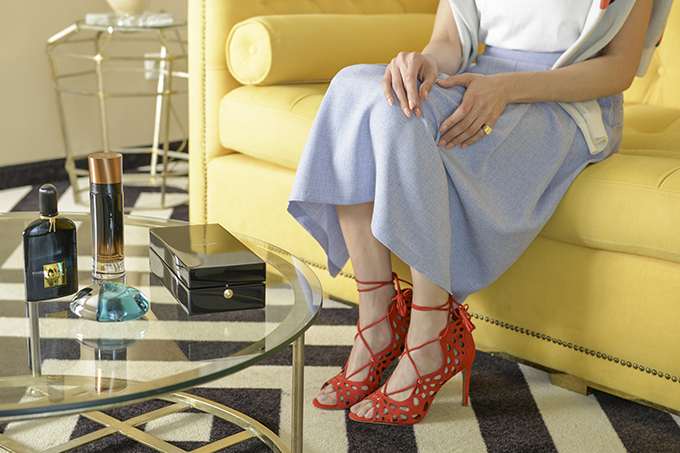 I skimmed the male perfume stands for a while, I checked and sprayed and sniffed and a minute before my head started spinning, I managed to find a collection of surprising fragrances that would compliment every woman. Here's the list –
Black Orchid by Tom Ford – I admit that anything Tom Ford creates immediately wins my deep appreciation. From the design of the classic bottle to the hypnotic scent, Tom Ford just knows style. The scent is a blend of sensual black orchid and spices like dark chocolate, amber and vanilla.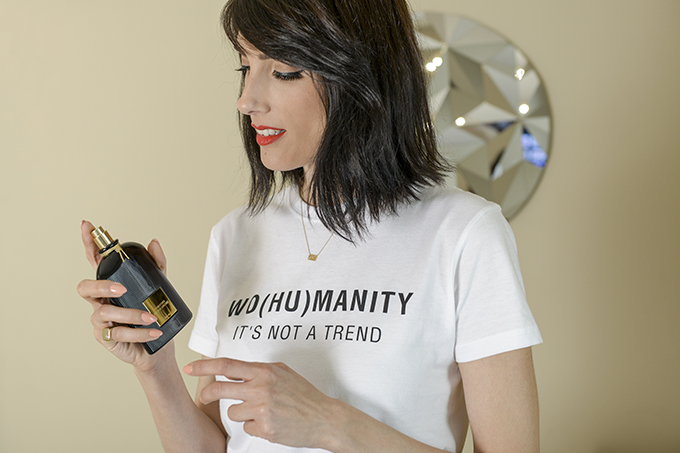 Armani Code by Giorgio Armani – Although defined as an "oriental spicy fragrance for men", the aromas of lemon, anise and olive blossom captured my heart immediately.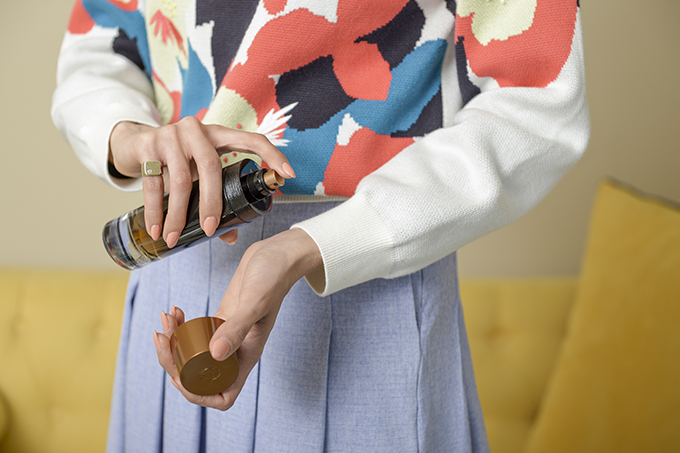 Aqva Marine by Bvlgari – A fine perfume with a soapy smell that especially surprised me. The citrus aromas combined with delicate lavender and amber reminded me of the feminine and delicate perfumes that you can easily find on the shelves for women.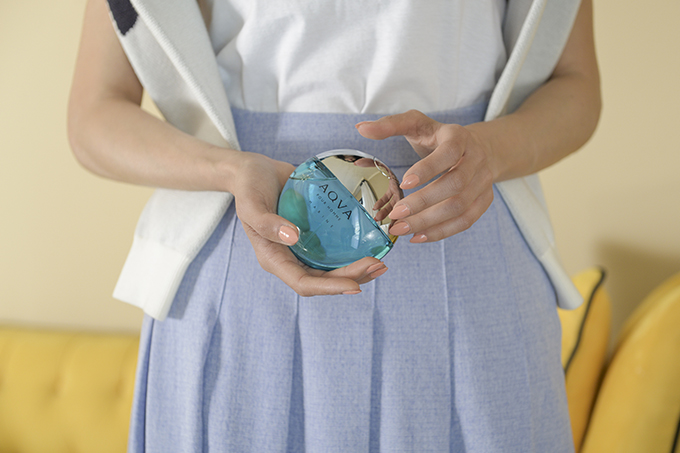 After the visit, in a moment of enlightenment and elation, when I had thought I smelled everything, the tall and beautiful Adia approached me and offered her help. Suddenly I felt embarrassed … Go explain that because Donald Trump is the new President of the United States, you want a masculine perfume. But Adia just smiled so warmly and I couldn't help but surrender. So, I told her.
Her eyes widened, her lips turned up a smile and she said – "I have exactly what you're looking for!"
She led me to the perfume stand of brand did not know, pulled out a fancy little phial with the inscription "1977", and sprayed in the air.
"Wow!" I thought to myself, "This lady knows what she's talking about!"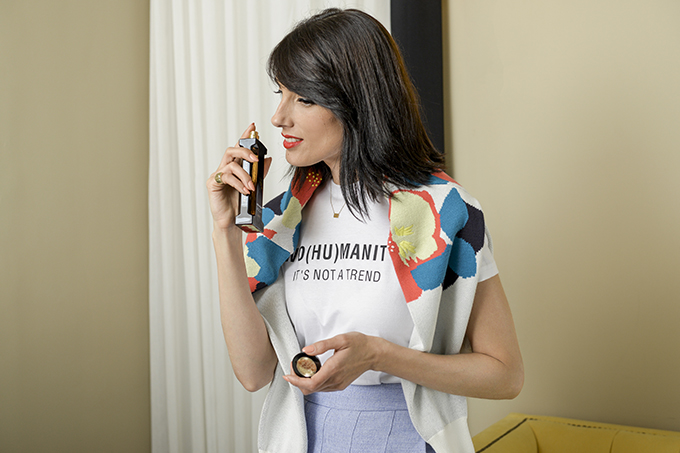 We're talking about the perfume – Fruits du Mouvement by Lalique – a very fruity aroma, concocted from delightful aromas like mandarin, jasmine, plum and a touch of cinnamon, a dreamy combination.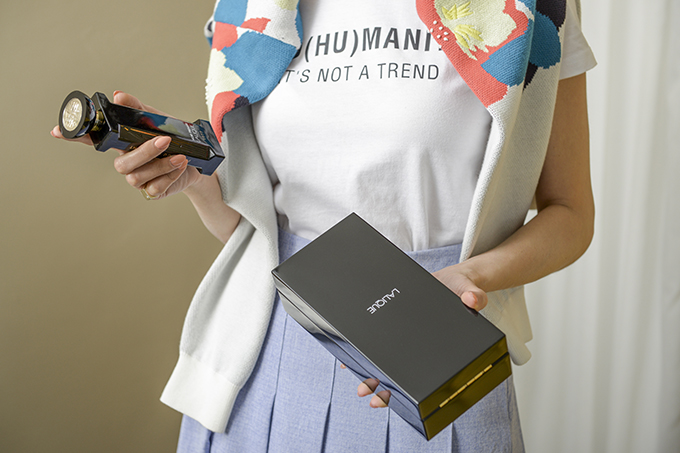 So that's it, another feminist revolution behind us!
I wonder what will be the next trend? ;-)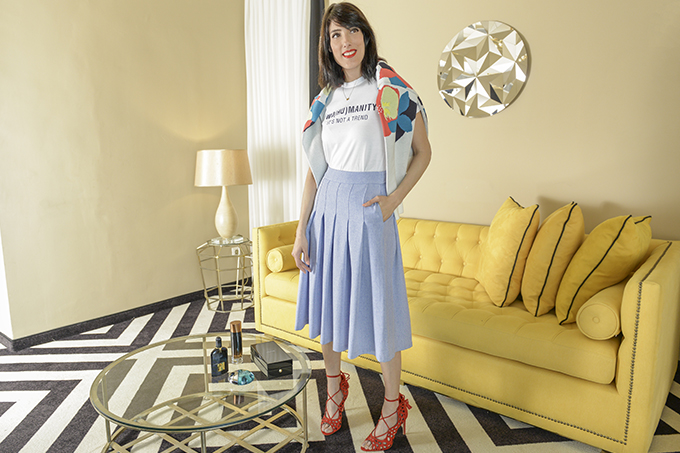 fragrances AVAILABLE AT james richardson duty free
T-shirt: designed by me!!!
…contact me for purchase information :-)
sweater: & other stories / SKIRT: castro / shoes: zara
PHOTOGRAPHED BY: NIMROD KAPELUTO / HAIR & MAKEUP: LISHE
thank you: Brown Beach House – best rooftop in town