On a particularly wintry morning, the weather man reported the damage that the storm from the night before had caused and I prayed for just one hour of clear skies so I can get the shot for this post. "I've already had tough shooting days" I tell myself, looking worriedly at the sky, and immediately remember the love and warmth that I get from all of you when you see inspiring sights.
Maybe it's me, maybe you … or the combination of the two of us together that makes me want to be the best there is. Creative, unique, diverse and different. But what is certain, is that the relentless pursuit of integrity brings me, quite often, to the edge. To stand in the freezing cold, wind and rain in light clothes to create a fantasy or work until the wee hours of the morning on a client's presentation. That's it, there's no peace for ambitious people ;-)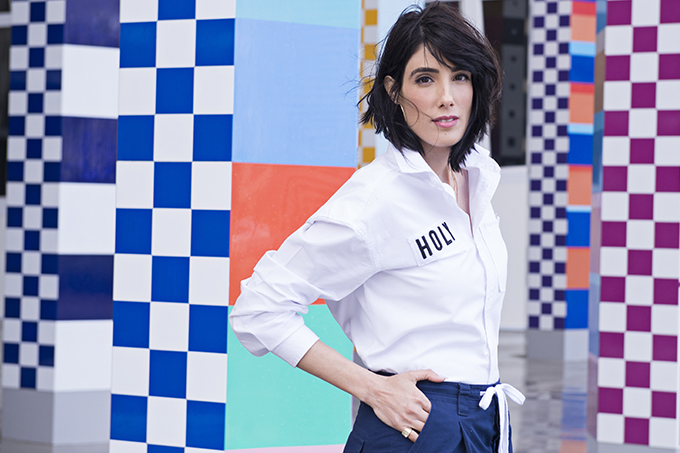 At the end of a challenging day of photography, after Nimrod the photographer and I stood bravely facing the winter that decided to drop on us (but why today ???), I got home totally exhausted. I sat at the computer to check out the raw materials and it suddenly hit me – "Holy work!"
Like other artists, I too was devoted to the work I had started two and a half years ago. Ironically, I also chose two Israeli brands that recognize craftsmen and workers.
The nostalgic brand "Ata", which came to life again with the help of advertising entrepreneur Shahar Segal and fashion designer Yael Schnberger (yes, the workers' clothing brand from the 1980s). For those of you who haven't yet visited the 93 Allenby Street store in Tel Aviv, you're guaranteed a fascinating journey back in time.
The second (and, if I may be, the brilliant one!) brand is Holyland Civilians, or in short – Holyland. A brand with a statement and a design aesthetic for a modern Middle East, one of union and hope, by designers Dor Chen and Anat Meshulam. Together, the brands combined to be one of the most felicitous and exciting ones I came by recently – "Holy work!"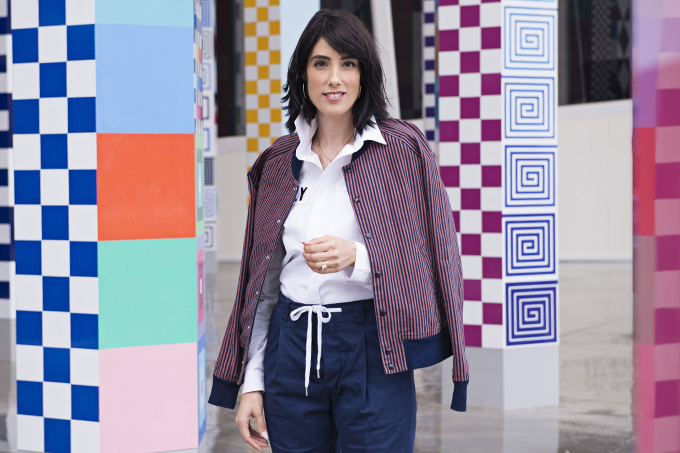 So, don't say I didn't say so – socialism remained somewhere in the 80's and the term "workers" was replaced by "career women" a long time ago, but the old fashioned style of these brands is more relevant than ever.
Have a great day at work, my hard workers!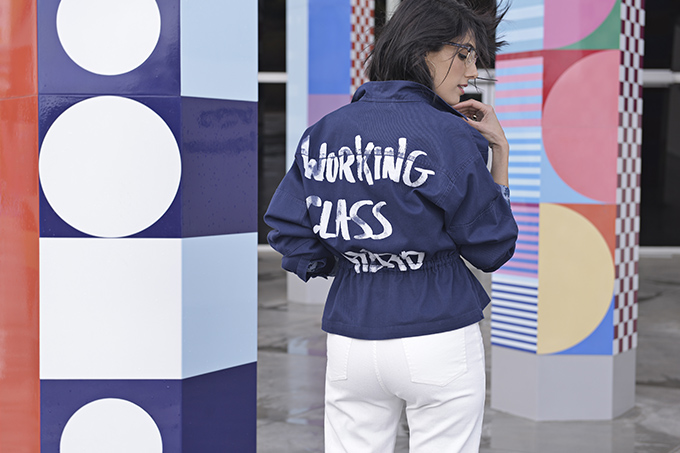 looks by: ATA & Holyland Civilians / heels: zara
PHOTOGRAPHED BY: NIMROD KAPELUTO / HAIR & MAKEUP: LISHE