So what's my secret?
I was challenged with this question by James Richardson Duty Free over the last holiday, upon receiving the new perfume by Parisian beauty and Perfume brand – Eisenberg Paris: Secret III Voile de Chyrpe.
The search for an answer led me many places. I tried to think about my professional and personal secrets in order to derive a certain essence from them, which would serve as a key to any change or process I've gone through… It is a new year, we've sorted out our resolutions and now – it's time for action, right?!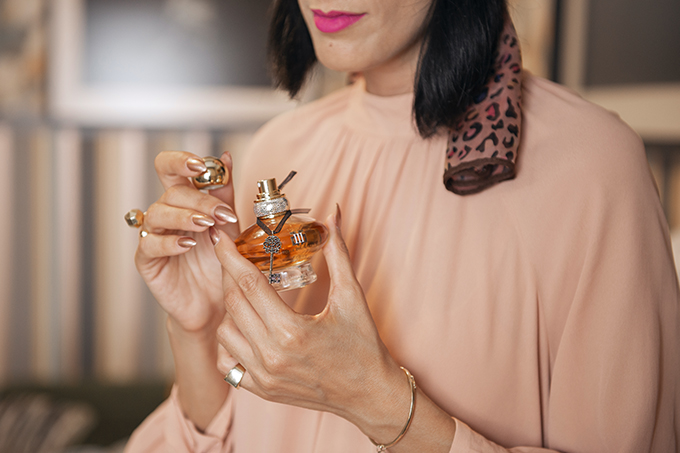 In order to reveal my secret, I decided to give you a backstage pass. To share photos from personal moments I don't frequently reveal, during which I'm creating inspiration for you. Challenging moments where a complexity, dilemma or fear arise, placing my inner spirit under a test and compelling the "Sail of Perseverance" to unfold in order to remain in motion – my secret!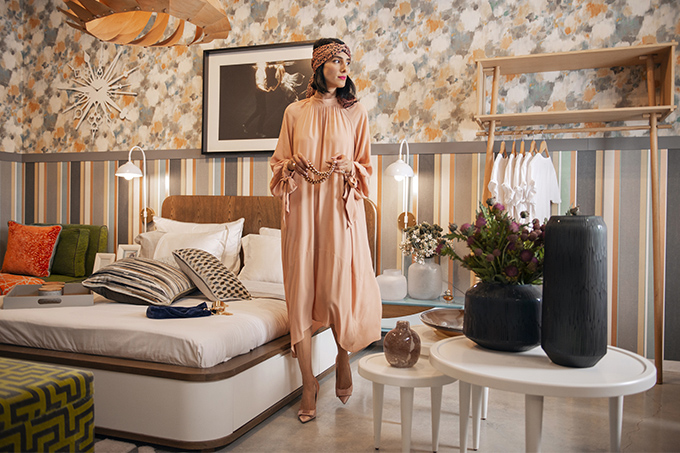 Indeed – initiative, courage and faith are needed to create true change, but perseverance is what distinguishes between those who will give up and those who will succeed. An energy that serves as a driving force. Because between you and me, any road – even the most magical of them all – is filled with challenges and trials. That is why we must keep moving steadily in our chosen path until we reach our destination… In this case – Cyprus!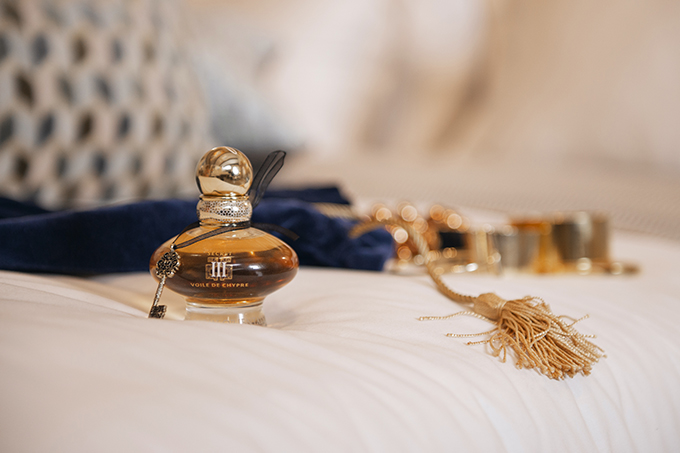 Secret III Voile de Chypre (secret number three: a sailboat to Cyprus or scents of Cyprus), the third perfume in the prestigious perfume collection – Les Orientaux Latins (the Latin Orientals), made by Eisenberg Paris, is my inspiration to the secret "Sail of Perseverance".
The luxurious perfume collection opens a window to a secret world, forming a balance between two branches in the art of perfumery: The French tradition – characterized by sophisticated discretion and floral subtleness, and the Oriental tradition – powerful and voluptuous. A sensual, harmonious rendezvous between east and west, coming together through twelve scents.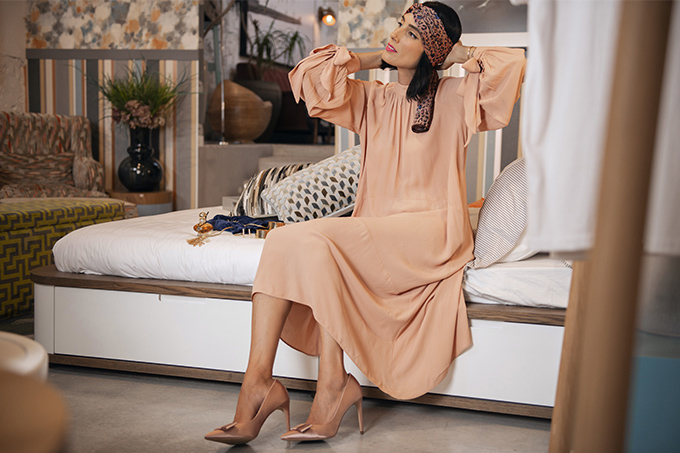 The feminine collection includes six perfumes, numbered in roman numerals that present a certain air of secret or mystery, while the third perfume serves as a crossroad between two worlds – a feminine fragrance that travels through hot and cold regions.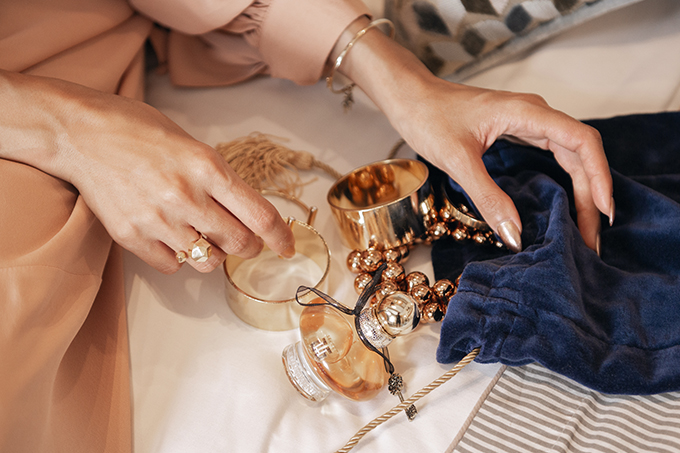 Secret III Voile de Chypre is characterized by a whimsical air, offering a rich and sensual blend of perfume, dominated by florals. Fresh scents of bergamot orange, lemon, grapefruit and peach blend with violet, rose, jasmine and the unique scent of patchouli. An oriental celebration packed in a beautiful bottle – designed with an elegant key attached to each bottle. Those of you who will be wise enough to use it, will enter a world rich in scents, ancient tradition and prestigious ingredients.
So what's your secret?
FRAGRANCES AVAILABLE AT JAMES RICHARDSON DUTY FREE
dress & heels: zara
PHOTOGRAPHED BY: NIMROD KAPELUTO / HAIR & MAKEUP: LISHE
beautiful location by: elemento design house