A few weeks ago, I celebrated my birthday (38th, just in case you we're wondering) A total carnival that started with a Coldplay concert in Warsaw and finished with a fancy garden party in Tel Aviv. I don't know about you, but for me, this whole age thing has always been somewhat of a joke. After all there isn't any logical way to explain all the changes that have been happening to me in the last year, let's not assume that the "middle age crisis" has come early :-)
On the other hand, for those who claim I look younger for my age, I always say – "late bloomer".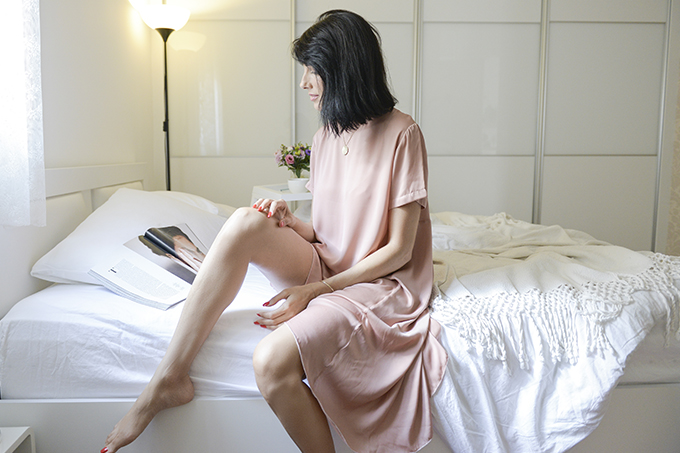 Between us, and without anyone hearing, in the last couple of years a few changes have started popping up that are a testament to me aging –
MTV is no longer my main channel for News updates.
I find myself regularly lying – "You go ahead, go out, I'll catch up".
Sleeping on the couch gives me a backache.
I find it hard quickly calculating the ages of people who were born after 1990.
I have no idea what the hell "Shimmy Shimmy Yay" (Jason Derulo feat. Nicki Minaj) means, though I realized, ages ago, that waking up without a hangover is so much more fun.
I find myself asking the waitress to turn down the music, and in general everything seems to be too noisy.
What remains true though, are the plants that I try to keep alive, they still die after two days.
But forget about codewords, if we're being honest, as far as my appearance is concerned, we're not talking about genetics alone.
I have a beautician mother and sister, a hair-styling brother-in-law, a fitness trainer, without whom I would never train, and some great cosmetic products that work wonders.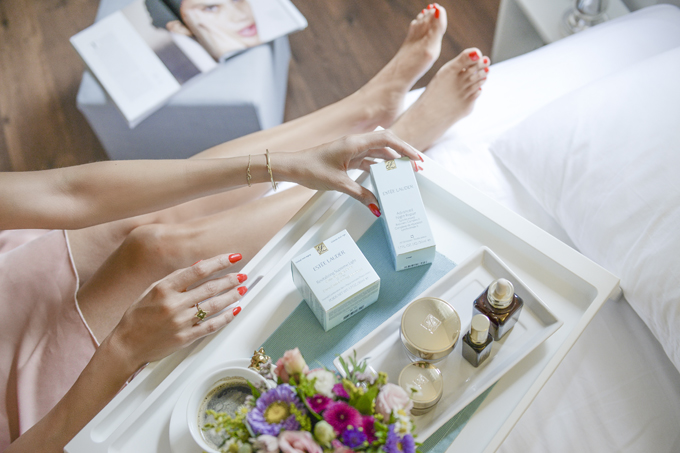 For years my beauty routine has been a very basic one, but in the last few years aging signs have been popping up (OMG a wrinkle!) and the routine needed some tweaking. My free time has become very valuable and for that, efficiency became my best friend – let's face it, who has time for a million cremes, face masks and endless preparations, each of which has its own designed purpose?!
To my delight, a few months ago, the cosmetics company Estée Lauder opened its doors to me and I got access to high quality beauty products. Beyond the fact that I found inspiration and interest in the story of the business woman Lauder, I discovered a number of products that have been especially adapted to the lifestyle of young career women like myself.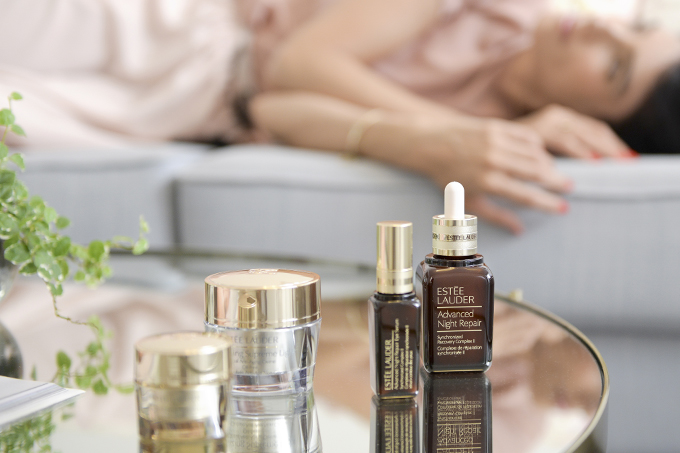 As far as adulthood is concerned, there is no way to reverse the signs of aging, however there is definitely something you can do about reducing the wrinkles around the eyes. Among the many products, I found the Advanced Night Eye Repair Serum, which has been proven to reduce the appearance of aging signs – fine lines, wrinkles, puffiness, dark circles, dryness and uneven skintone around the eyes, through a strong combination of ingredients working together to form a young and fresh look just like after a good night's sleep. Recommended for morning and evening use, around the eyes (except for the eyelid), before applying the Revitalizing supreme Global Anti-Aging eye balm. The cream clearly reduces the signs of age. It has a velvety texture, which nourishes the skin with moisture, gives it a younger, brighter and firmer look. In addition, the cream can be used as a weekly moisturizer mask for the eye area. In short, a multi-purpose product just as I like.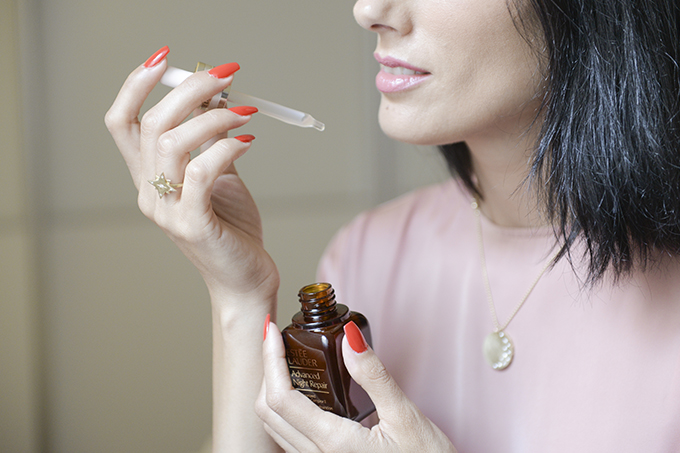 So that your face isn't a "disaster", Estée Lauder has complementary products as the Advanced Night Repair Synchronized Recovery Complex II – a comprehensive anti-aging serum that maximizes the natural ability of the skin to renew its cells during the night and protect it during the day. It contains a compound that rehabilitates the facial skin from within and corrects the damages from the past, ozone and the environment. The serum nourishes the skin and leaves it radiant, younger and with a more uniform tone, just like after a fresh night's sleep. A specially designed product that you can use day and night, before applying the Revitalizing Supreme, Oil-Free, Light Global Anti-Aging Creme to your face. A light moisturizing cream with a special built in technology that identifies your skin's needs. It helps to stimulate the natural regeneration of the skin, regulates fat and reduces the signs of aging. But most of all, it's important to note that all this goodness is packed in a light, fat-free texture that nourishes the skin with moisture and best of all, makes you feel good.
So here's to an exciting, wrinkle and fatigue free new year :-)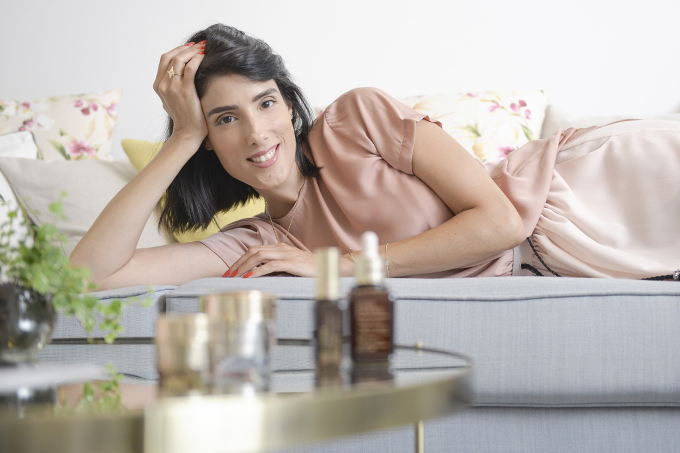 skincare products: Estée Lauder
DRESS: tamar marcovitz / JEWELRY: LIAT GILAD
PHOTOGRAPHED BY: NIMROD KAPELUTO / HAIR & MAKEUP: LISHE