There is something gloomy about autumn. the hot summer is coming to it's end, trees are shedding their leaves and the days are getting shorter.
When you think about it, there is also something very fashionable about this season. Before shedding, the trees turn into brilliant pillars of gold and orange, like a one off colorful fashion show designed to disappear off the shelves in a short time.
The unique colors of autumn is an inspiration among the fashion houses, who this year have chosen to use colors that I haven't seen for a while like honey brown, yellow mustard and burgundy ("wine-colored" red-purple). It's an excellent opportunity to arm yourself with some new colorful items and before the cool season, which will add a lot to the immaculate office look. In addition, the changing weather allows for chic combinations that are not possible in other seasons, such as airy Bermuda shorts or skirts, with a light jacket or coat.
Suddenly, when you think about it … the gloom is gone and autumn doesn't sound that bad at all!
So let's have an amazing and colorful fall ;- )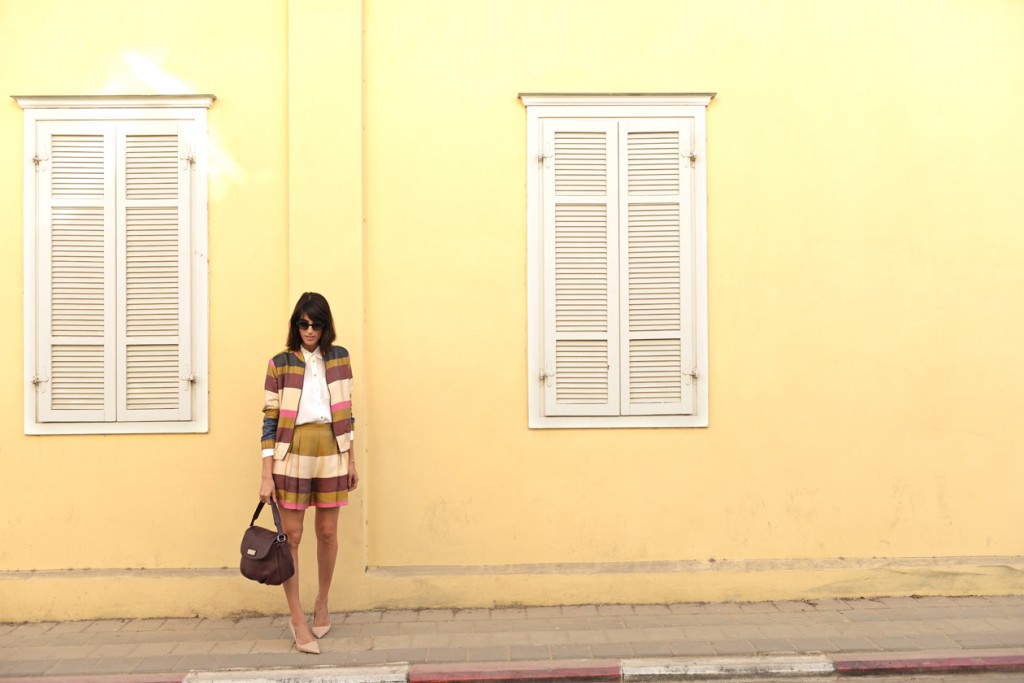 JACKET& TROUSERS: H&M / TOP: MICHAEL KORS & handbag: MARC JACOBS – AVAILABLE AT FACTORY 54 / SUNGLASSES: HAMASHKIFA / jewelry: H.STERN / heels: ZARA / PHOTOGRAPHED BY: NIMROD KAPELUTO / HAIR & MAKEUP: LISHE