"Let's do something Instagrammable" – that's how the idea for the crazy elevator exhibition project I've been working on for the past few months came to life.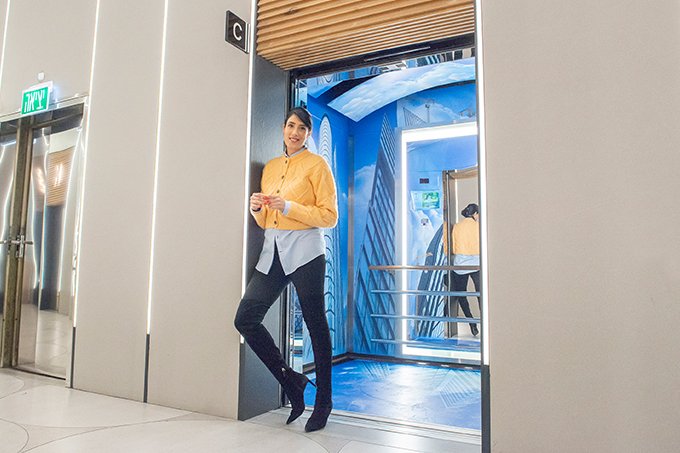 I don't know if you know, but law firms – contrary to fashion and lifestyle companies, don't "live" on Instagram. So, when the managing partner of the firm asked me to come up with an "Instagrammable" project, it was a huge gamble.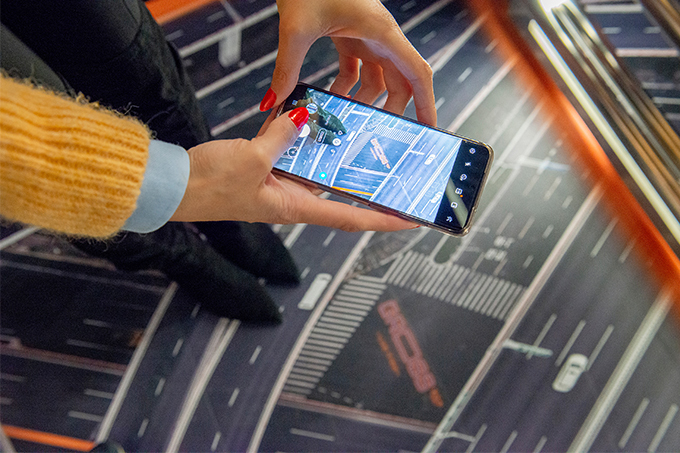 About two months ago, we launched our name change and new branding at Gross & Co. law firm. But the third lockdown, the restrictions on gatherings and other pains that were introduced to our lives during this period, prevented us from celebrating the event the way we wanted to.
So how does one still manage to create a celebration for 250 lawyers and staff members and also invite other guests?! …By thinking outside the box!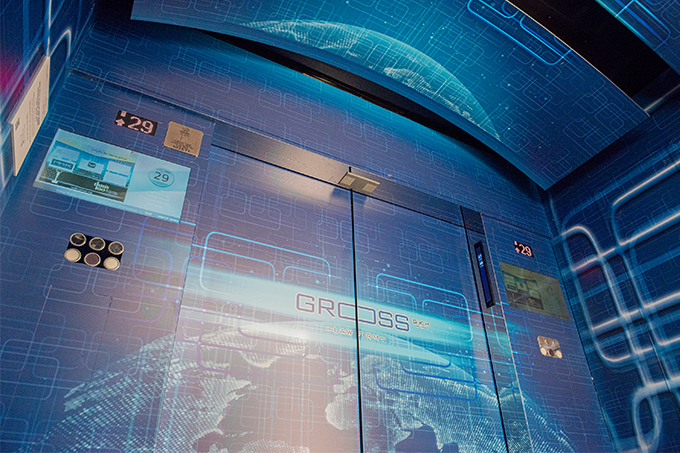 First – you locate the only spot where loads of people pass through every day on their way to work (hey there elevators!!!), then you call Limor Zohar Shavit – the woman and dream-weaver because enough is enough!! We need to allow some art and happiness back into our lives… Or as Limor says – "let's get this party started!"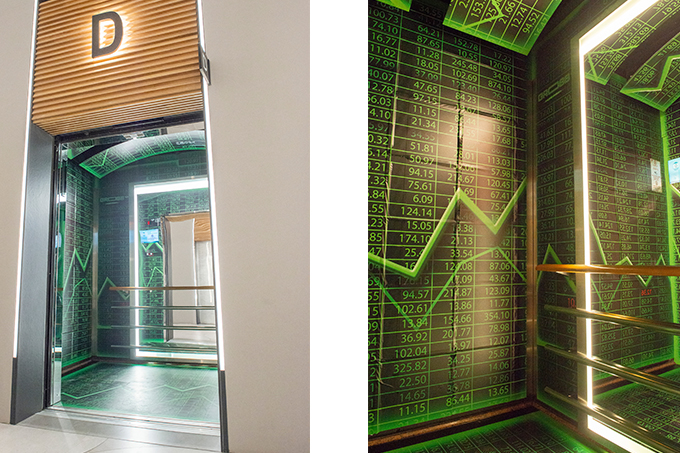 Now that we're all easing back into normalcy, it's finally happening. We're showcasing our new branding through an experiential art installation, presented within six elevators in Azrieli Center's round tower.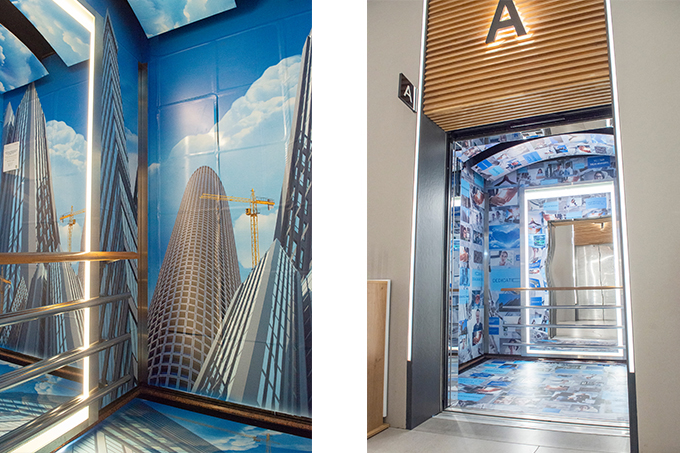 As part of the exhibition, we provide the audience a sneak peak to our worlds of content, and the opportunity to be a living part of work of art – while viewing it from an unusual angle.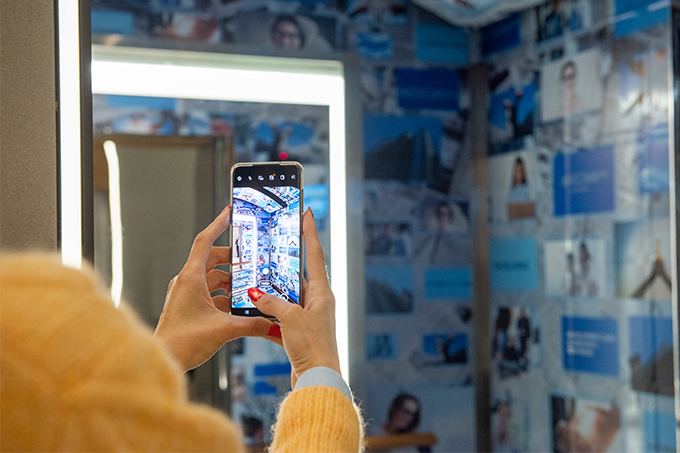 After a long night of installations that included an array of heart attacks and the addition of some new white hairs to my head – I'm happy to announce that the project was executed to perfection, and I'm super excited to share this experience with you!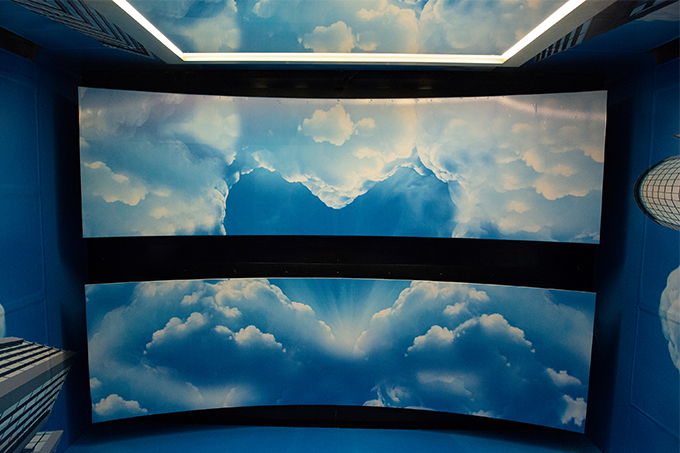 A special thank you to the wonderful "Scheme Team" – 
Adv. Aya Yoffe, who puts her faith in me every day
The amazing source of talent and creativity, Limor Zohar Shavit
The amazing artist that created this magic – Oren Cohen- Ninyo
The incredibly talented Moran, who created a James Bond worthy film in 24 hours' time – Skyrise Video
And of course, to my angels – Yarden Daniel  and Julia Weiner, who brighten my day – every day ❤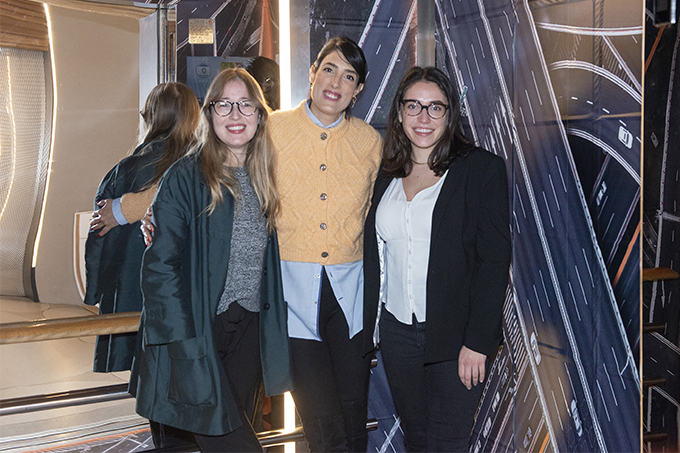 thank you nimrod kapeluto for the the wonderful photos