Good morning, the sun is back in our lives and it's time to wake up from winter hibernation.
If you believe the commercials, you probably woke up with your glowing skin and began the day floating across a blooming chrysanthemum field, with your hair blowing in the wind.
I don't know about you, but with me … how would you put it… it's not every day that spring comes around.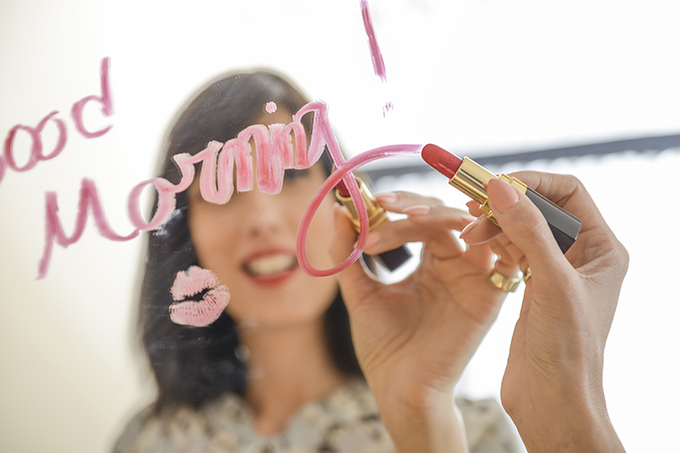 There are days when I look in the mirror and see a scattered and tired woman whose connection to reality is purely coincidental. Sometimes, it takes me a few minutes to figure out how to get the two of us into a package that makes sense.
One of the things that always help me look good on days like this is lip makeup. In one magical moment, you get a well put together, meticulous look that draws all the attention. So, that your bad hair day or your tired wardrobe, instantly become invisible.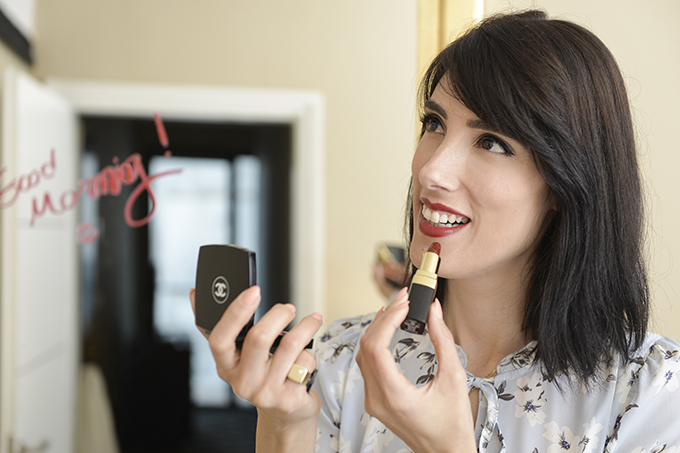 Until my last visit to Paris, I used a very limited range of lipstick. Three to be exact. But this time, I met the friends from Chanel who introduced me to the new lipstick and lip gloss series – Rouge COCO.
Beyond the classic red color, called "Carmen" (No. 466), and the natural nude color "MICHLELE" (No. 468), the series includes different shades of lipstick, which I got to experience for the first time.
I particularly liked the ruby shade called "Marthe" (number 470), which was a deep red-wine color and had a rich texture. Its dark color really suited my skin tone, surprisingly, illuminated my face and got me many compliments.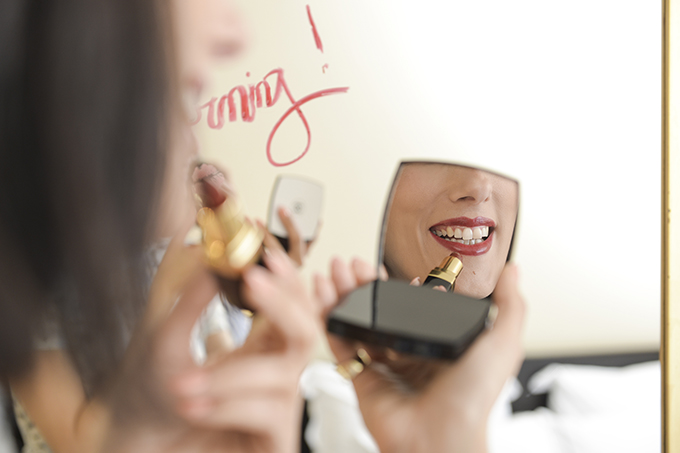 But the real winners in this new makeup line are the 24 lip glosses. Some are relatively opaque and rich in color and others are transparent or glittery. So you can apply them separately or over your lipstick. In short, as you can see, there's a huge selection of colors, through which you can transform your everyday look and make sure your spring is super colorful.
Among the different colors, I found myself taking a special interest in the Neon Orange shade – "IMPULSION" (No. 776), this limited-edition shade goes on as a top layer to enhance any shade under it. The warm color of the gloss, combined with the non-sticky, ultra-light formula, left my lips smooth and full for a long time.
By the way, to complete your chic look, the series also includes four nail polish colors … as you say…. just to make sure nothing is missed :-)
In order to ensure I have myself a very happy and flourishing spring, I indulged in a colorful kit for the darker days … because at our age, what nature doesn't do, color does!
CHANEL lipstick and lip gloss series – Rouge COCO
PHOTOGRAPHED BY: NIMROD KAPELUTO / HAIR & MAKEUP: LISHE
THANK YOU: BROWN BEACH HOUSE – BEST ROOFTOP IN TOWN