It happened! Not a dream, not fiction or fantasy, but a true reality in a parallel universe – I went to Paris Fashion Week!
If someone would have told me a year ago that I would spend the holiday break checking out shows by fashion houses Chloé, Céline, Issey Miyake and Vivienne Westwood, chat with designers, photographers, magazine editors, and other pillars in the fashion industry, surely I would have laughed dismissively and gone straight back to my pile of chores and pressing tasks. But all of this and more has happened :- )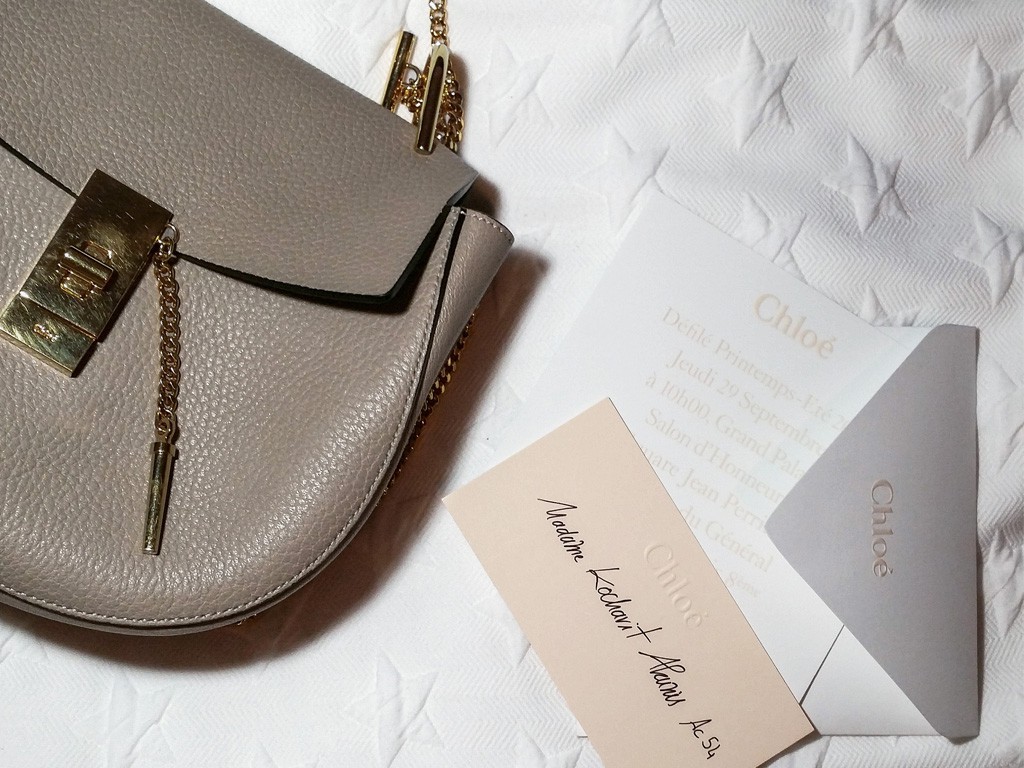 After weeks of planning and coordination, the awaited day had arrived. I solved the illustrious clothing crisis (Oh my god what do I weeeeaaaarrrr?!), once all items and accessories were shoved in the suitcase, an overwhelming feeling of excitement came over me and started to cloud my senses. Apart from that goofy grin that permanently took residence on my face, I was scattered and confused on the morning of the flight, so much that actually lost my passport at the airport … totally out of character for an extremely organized person like me. But beyond the great excitement that accompanied me, the trip marked a significant milestone for me and great personal achievement – as they say… "Seek and you shall the find"!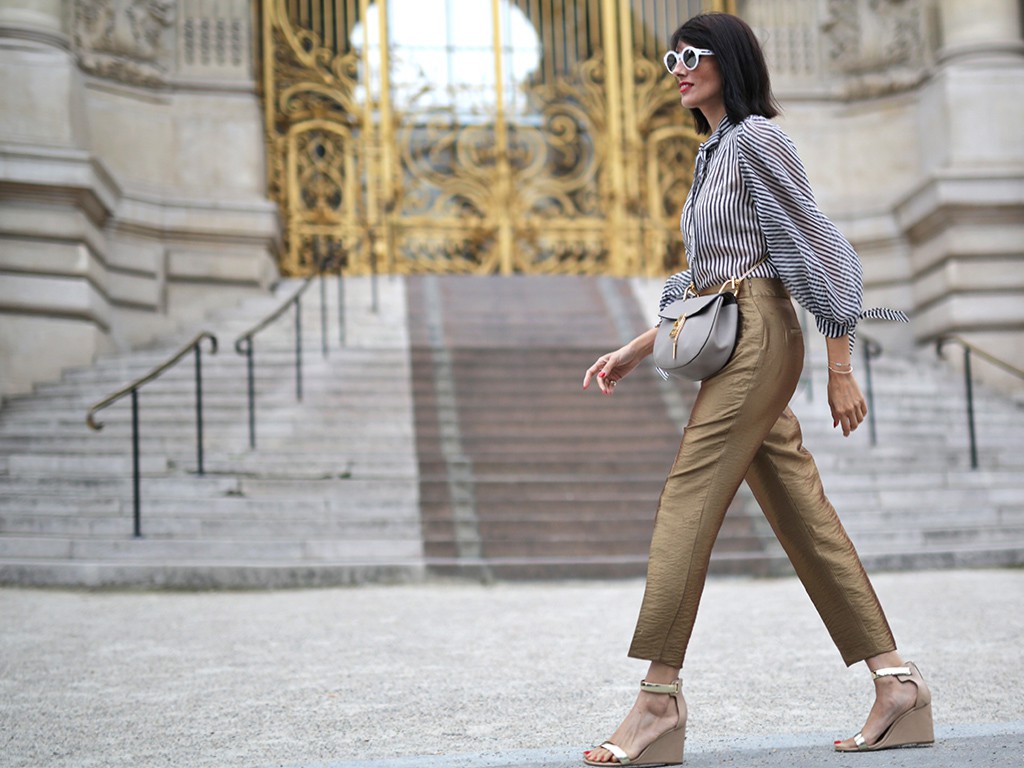 My Fashion Week kicked off with the house of Chloé fashion show (of course!), to which I was invited, courtesy of President Chloé International – Geoffroy De La Bourdonnaye. The event was held at the Museum Grand Palais in Paris, a building impressive in its size and power, its very presence attested to the importance of this event. At the entrance unfolded a large sign and under it gathered dozens of reporters, high fashion and street fashion paparazzi, rattling and knocking cameras, waiting to welcome guests with a string of questions as they arrive. To my amazement, they warmly welcomed me and I got a lovely reception. Though it was the show hall door that marked the thin line between reality and imagination for me. On the other side of the door revealed a bright white light that engulfed the room in a kind of glow, illuminating the guests with grace. Every step towards the seat with my name on it, completely removed the possibility to stay cool or indifferent about the fact that distinguished guests from all over the world gathered here. Fortunately, I was able to quickly pick up whatever remaining logic still remained, calm the excited teenager in me down and look serious, as I introduced myself as a blogger from Tel Aviv (By the way, for those wondering, Chiara Ferragni is super charming).
The show opened with the 80's hit 'I Can't Go For That (No Can Do), who accompanied the Chloé girls down the catwalk, creating an atmosphere of ease, simplicity, effortless flow and seduction, emphasizing the spectacular designs presented by the Fashion House. One by one the models walked out in items adorned with flowers, ribbons and fluttering ruffles that made them look soft and innocent but sexy and confident at the same time. The collection colors – white, cream, camel, blue and black, combined with a bright room and the song choice calling the listeners to be true to themselves and not drag behind external dictations and requirements, created a sense of freedom and power that made me want to be a Chloé girl, striding confidently on the path of life while my hair lightly blows in the wind.
This impressive show didn't just set the tone to my dreamy week filled with experiences and emotional encounters, of which I will tell you all soon, but also marked the direction for the (Jewish) new year.
I couldn't have asked for a better way to kick off the (Jewish) new year!
SHIRT & TROUSERS: PERSONAL COLLECTION / HANDBAG: Chloé / SUNGLASSES: Alexander McQueen – AVAILABLE AT erroca / heels: aldo /
PHOTOGRAPHED BY: Chloé & Asaf Liberfrund – Tel-aviv street vibe
THANK YOU: President Chloé International – Geoffroy De La Bourdonnaye & Beautiful Maude TEILLER