I went off on a family vacation in Greece. Maybe it's my Greek roots (Hey Thessaloniki!) or maybe it's the fact that I was born in summer, but the sun and the blue sea are my favorite pastime.
My friends who climb mountains and those who love to hike will forgive me, but I find it hard to understand the pleasure in a challenging trip. As far as I'm concerned, people watching while sitting in the sun drinking a frosty cocktail, is a sport that I simply excel at.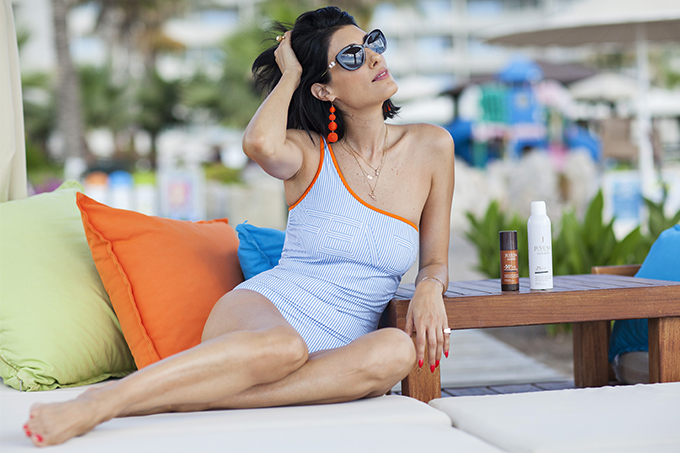 This time we flew to Rhodes. Even though my family had visited the Greek island before, for me it was the first time, so my expectations were pretty low. After all, you know what they say – "If it's not an Instagram story yet, it doesn't exist".
Yet somehow, unlike other islands in Greece like Santorini or Mykonos, this island hasn't received a place of honor, unjustly.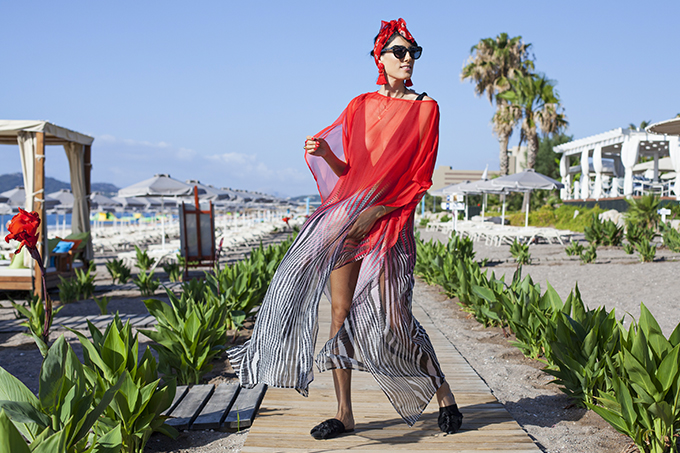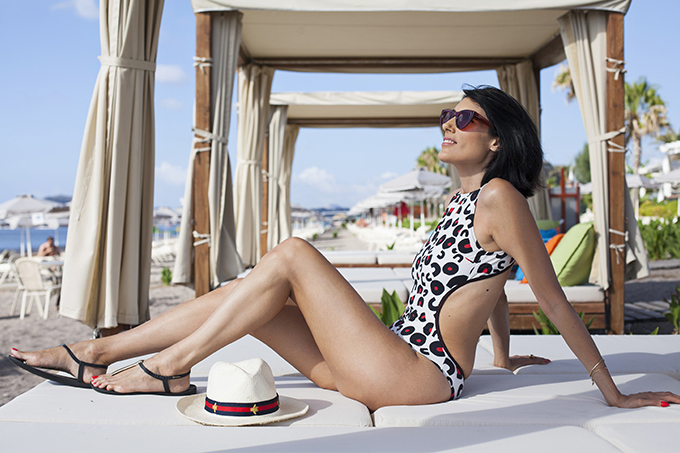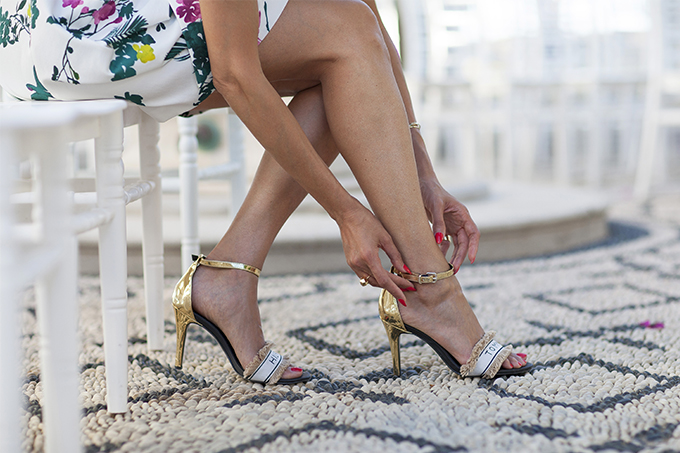 So yes, we're talking about a less "fancy" island, but don't underestimate it!
A vacation in Rhodes offers a wide range of entertainment options beyond the white sandy beaches. History lovers will find an ancient city and archeological sites that tell stories from a distant era.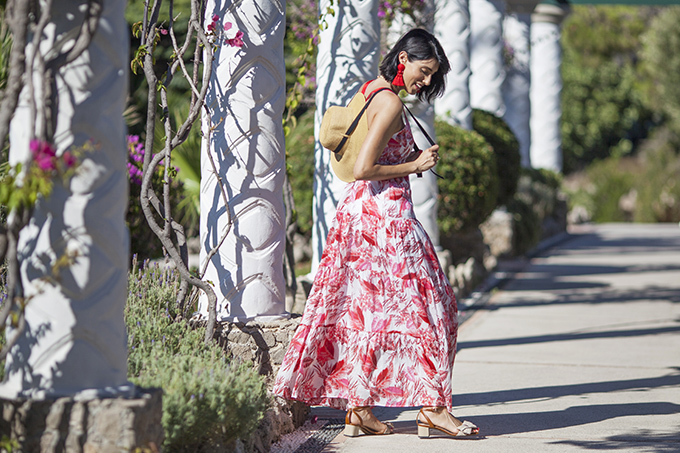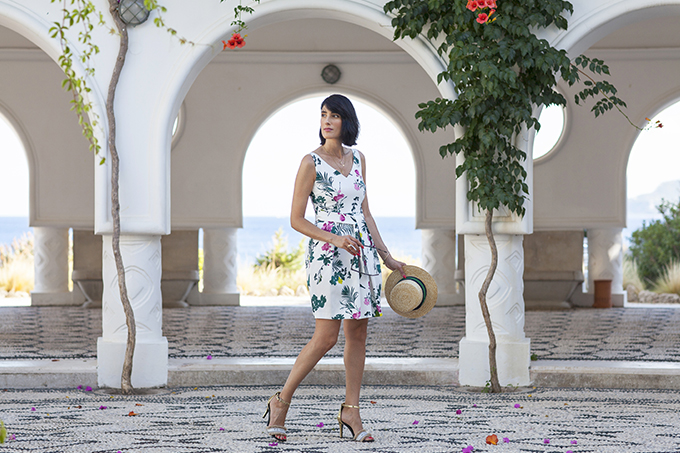 Shopping enthusiasts will find a paradise of markets, local boutique stores and well-known commercial brands (did someone say three pairs of shoes?).
And Foodies, like me, will find a delicious Mediterranean menu and Spinach Börek (a traditional Greek food prepared by layering pieces of cheese or spinach between filo pastry) that'll make you forget you vouched to avoid carbohydrates … Oy!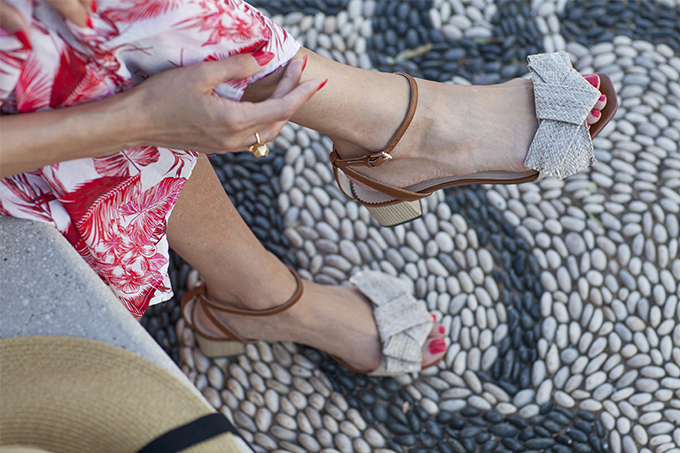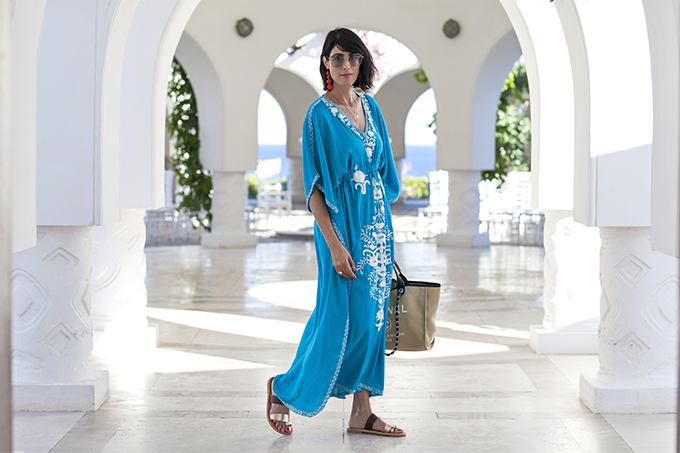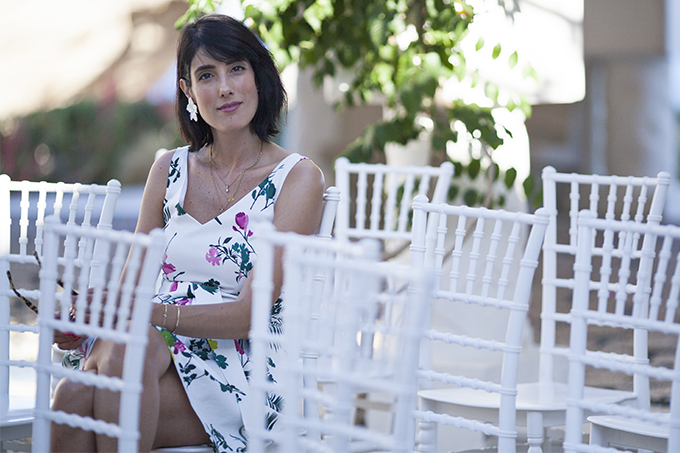 Speaking of first times, I've never been photographed in swimwear for a blog. Yes, I posted an implied picture from the beach on social media here and there, but my cellulite and I have never stood in front of a camera, exposed, in that way.
You know how it is, everyone has their issues with their own body, so my boldness came in the wake of a change in beauty trends and ideals that have been developing in the fashion industry lately. Pictures of models and bloggers, with real women proportions, inspired me to loosen up, feel free, and really enjoy that experience, without touch-ups of course!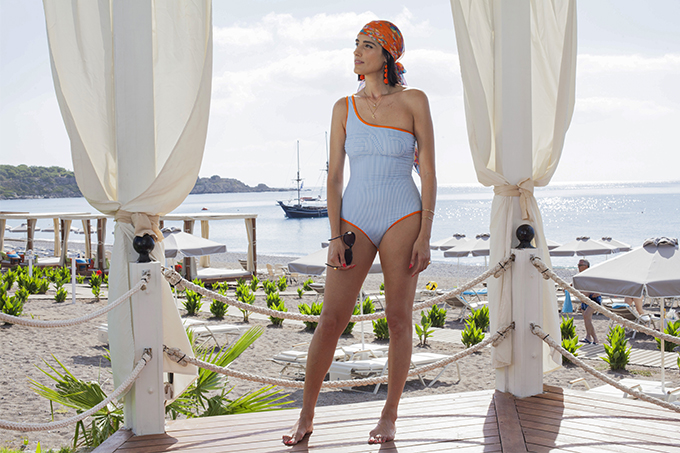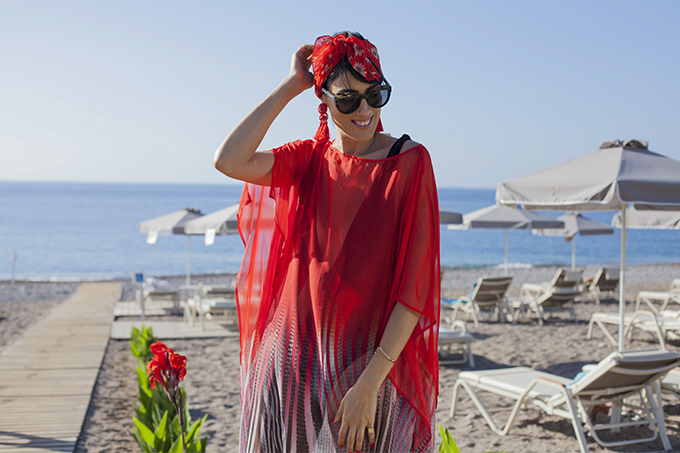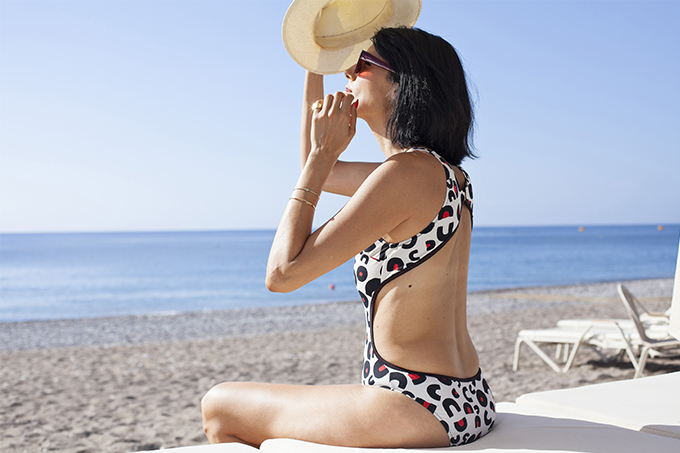 In addition, Joanna, the talented photographer I met in Greece, and her charming husband Savva, made me so relaxed and beautiful that the pictures speak for themselves.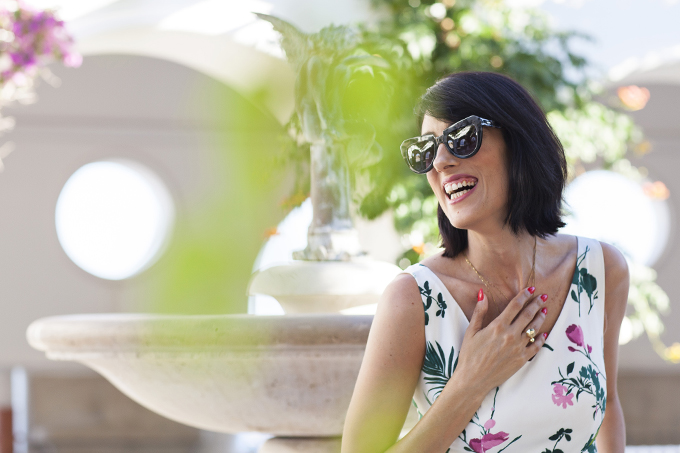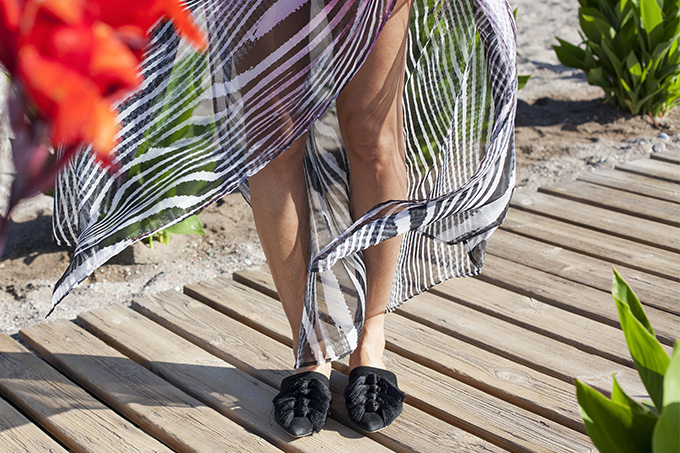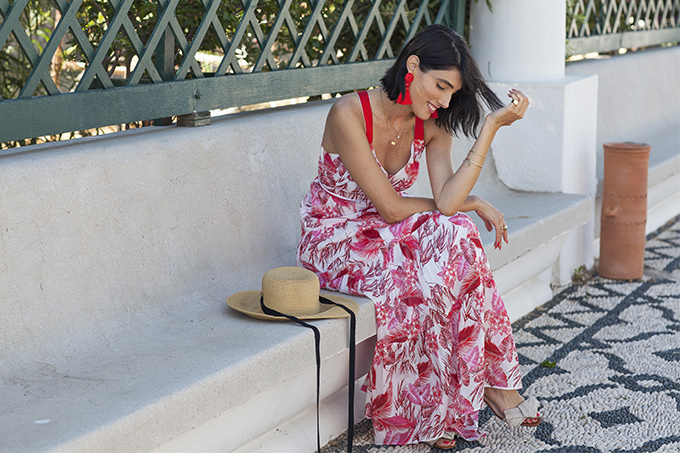 … As you can see, my Greek vacation was quite the success, in every way.
Sooo… when are we flying again? ;-)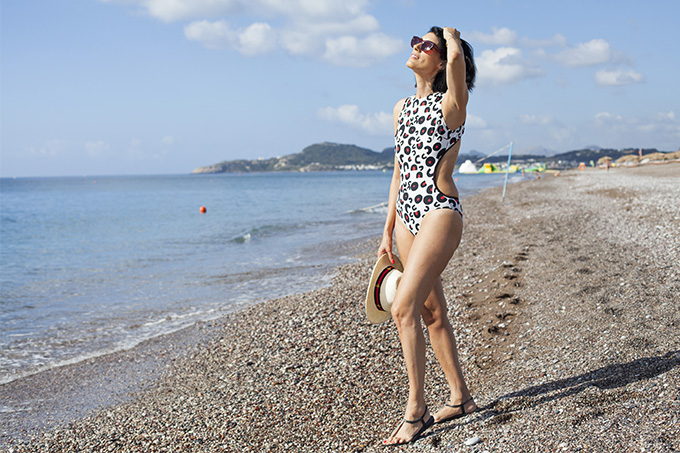 my outfits:
STUDIO VENDOME (TLV FASHION MALL) – Marella's Floral print Dresses (red & white)
Gideon Oberson swimwear – ZANZIBAR HIGH NECK SWIMSUIT & red KAFTAN
fendi – one-shoulder SWIMSUIT
gallabia  – Light blue butterfly Kaftan
ipanema flip flops \ tommy hilfiger heels \ mango flat mules \ massimo dutti brown sandals
sunglasses – komono – available at jackie-o \ chanel \ miu miu
accessories – PERSONAL COLLECTION
PHOTOGRAPHED BY: Ioanna Chatzidiakou / HAIR & MAKEUP: LISHE