September is here and you feel like wearing something light and beautiful… So let's talk maxi and midi -length dresses.
They are airy, relaxed, comfortable and suitable for many occasions.
Maxi and midi dresses are not only for tall women. Your physique is indeed important when choosing a dress, but these days there are many different patterns that can suit almost any physique. You can choose a dress with a high waist line to create the illusion of height or a tight dress to highlight a thin body figure.
When choosing a dress pay attention to elements which might highlight parts you may want to conceal – elements that emphasize the width of the shoulders and arms, excess fabric around the stomach or a prominent color around the pelvis.
Choose well and enjoy your day to the max(i)!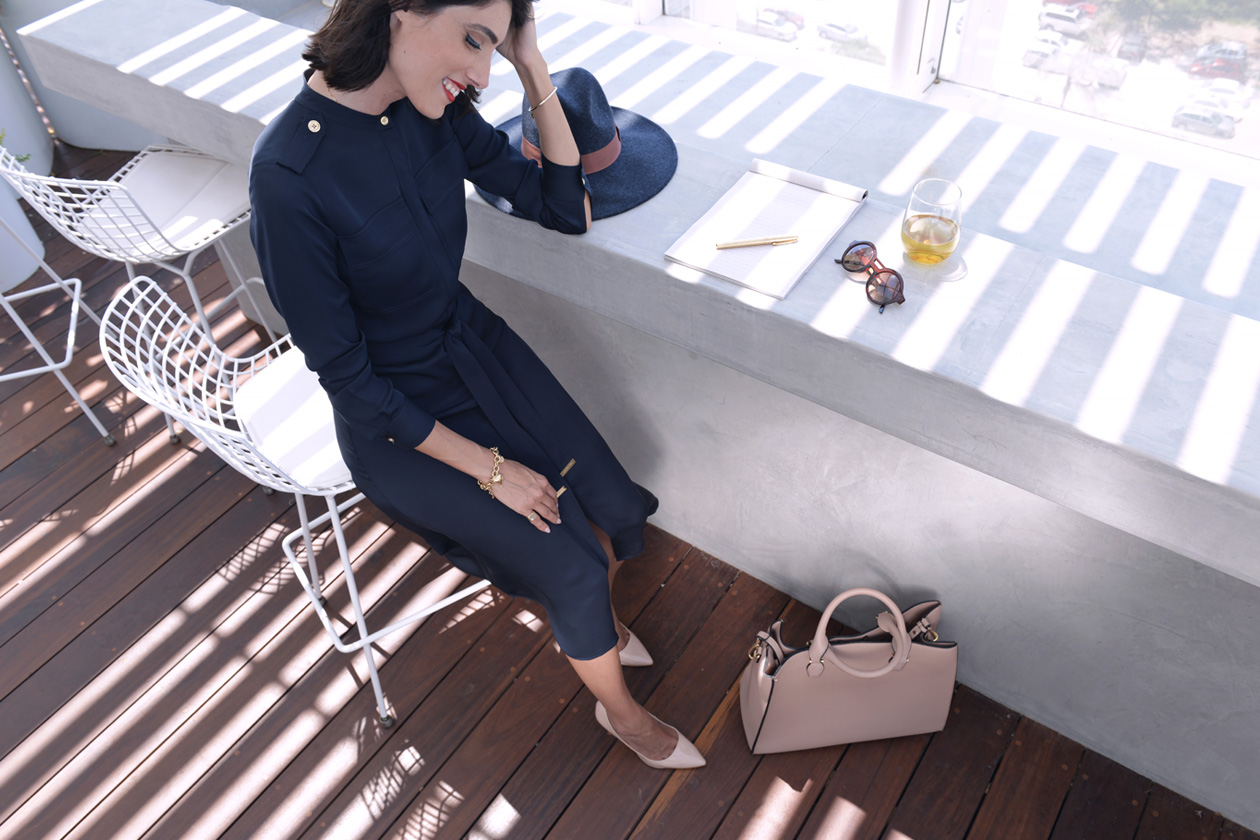 dress: MICHAEL KORS – AVAILABLE AT FACTORY 54 / HAT & HANDBAG: H&M / heels: ZARA / SUNGLASSES: RETROSUPERFUTUR / Bracelet: H.STERN / PHOTOGRAPHED BY: NIMROD KAPELUTO / HAIR & MAKEUP: LISHE / THANK YOU: LIAT GOLAN & Ofer Feldman