In a few days I'll be taking off for Paris to attend the Fashion Week events.
Who would have thought that six months have passed since my last visit to the Fashion Capital, a visit that was so exciting and full of experiences.
This time, I'll be reviewing the fall-winter 2017/18 collections of various fashion houses, but before I start expecting a variety of coats, scarves, ponchos and gloves, I wanted to go back to the Chloé summer collection fashion show, which set the tone to an unforgettable week, somewhere in September.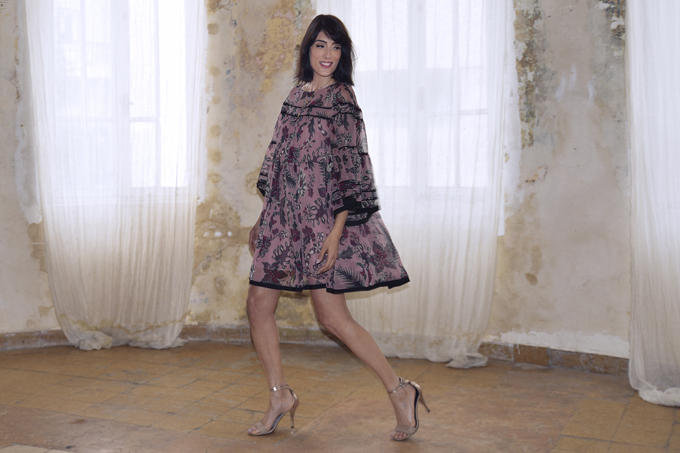 The flowy summer collection that landed in Israel a few weeks ago, snapped me right back to the bright hall of the Grand Palais Museum in Paris.
In a second I was back at that moment of excitement when I sat next to all those amazing magazine editors, buyers and celebrities, with my eyes hypnotized by the beautiful women who walked one by one down the cat walk – light, confident, effortless and full of temptation.
As I looked at the clothes I knew that it was only a matter of time before those stunning designs, presented in the heart of Paris, will be worn by me in the Tel Avivian heat (Yeah, well, it's not really that hot yet, but I couldn't resist).
For an Israeli interpretation of the "Chloé Girl", I turned to my friend Aviv Avramov – stylist and photographer that has been working in the local fashion industry for many years and is responsible for many of the fashion campaigns and transformations that we all know. A visual artist and a talented man whose works are characterized by his personal unique and avant-garde handwriting… cos if we're already talking fashion week… it may as well be professional! :-)
After we thought through all the details and tested all the garments, we went to shoot the "Chloé career woman" in one of Tel Aviv's oldest buildings (1909).
With this, we closed the circle of inspiration and creativity between two continents, which began with a surprise meeting in Tel Aviv with the President of Chloé and continued with a trip to the exciting City of Lights and ended as a visual concert.
See you at the next show.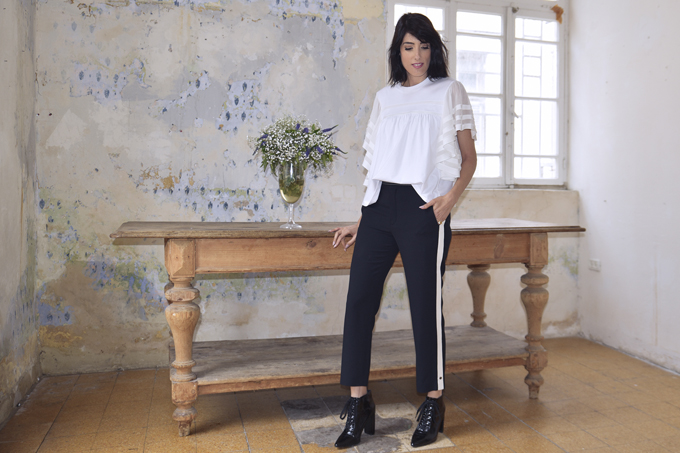 LOOKs & bag BY: Chloé – AVAILABLE AT AMOR / Fragrance: Chloé – love story
Heels: PERSONAL COLLECTION
PHOTOGRAPHED BY: aviv avramov / HAIR & MAKEUP: LISHE
thank you: Mansion House