Lately, people have been asking me "What's the story behind Eight 30?" and before I can get a word in edgeways, they immediately follow with a second question – "But you're a lawyer aren't you? Surely those aren't the clothes you wear to the office?"
"

That's what EIGHT30 is all about!" I answer and immediately blush.
Eight 30 is the time of transformation and reinvention, the time when most professional women are getting ready for, heading to, or arriving at work. It's when the magic happens, fashionable and fabulous decisions are made, and the tone is set for the day ahead

.
Eight 30 is a personal scrapbook of lifestyle, fashion ideas and inspirations collected by me over the years while trying to figure out how to balance being a lawyer in a male-dominated investment house and a style lover. My goal is to provide tools to the working woman who wants to remain simultaneously professional and on trend.
…

Obviously I dress that way to the office every day. Why not?!
You should try it sometimes :- )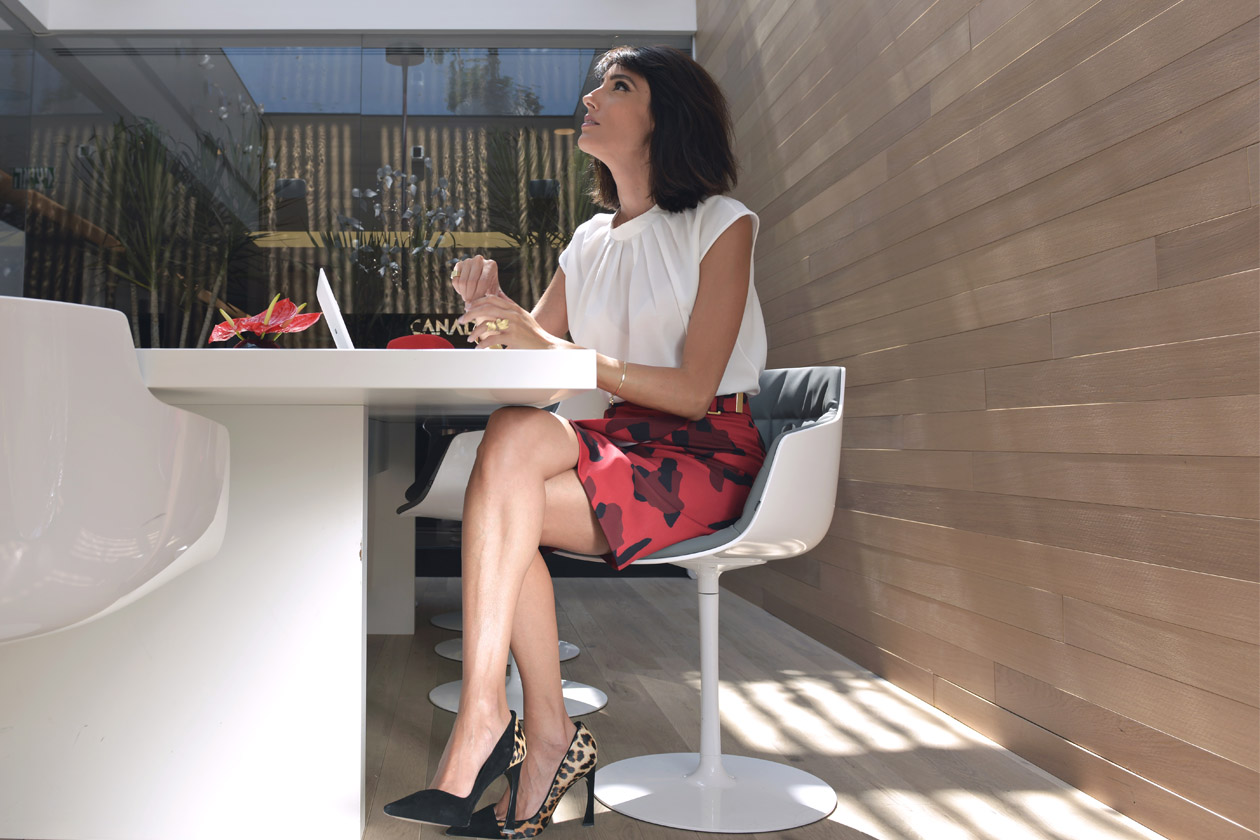 SKIRT & HAT: H&M / heels: dior – Available at enigma tel aviv / RING: H.STERN / HANDBAG: MARC JACOBS – AVAILABLE AT FACTORY 54 / TOP: PERSONAL COLLECTION / PHOTOGRAPHED BY: NIMROD KAPELUTO / HAIR & MAKEUP: lishe / THANK YOU: LIAT GOLAN & Ofer Feldman